With affordability decreasing and pressure on local councils from the state government to increase the number of dwellings in an area, there has been a steady increase in duplex construction activity over the last 10 years.
It's not just seasoned developers building duplexes — everyday property owners are building them as a way to downsize into a newer property at the same location while making a profit from the sale of the other side, or keeping it as an investment for the cash flow and future capital gains, or families looking for multi-generational housing.
Strategy 1
But what about when it comes time to sell, and the aim is to sell both sides of the completed duplex on completion for a profit?
Sellers are often faced with a choice of the best way to market the two homes. One strategy is to sell the duplex one side at a time. Often, they will put the best one on the market first as it should achieve a higher sale price, with a view that it will set a benchmark to leverage off when selling the inferior side afterwards.
The problem with this though is that it is a slow process as each sale can take four to eight weeks to exchange, increasing the developer's holding costs. It's also difficult to predict which side of the duplex a buyer is going to prefer. This is a personal thing and it doesn't always play out the way that you think.
Once one side sells, agents will then place the other side on the market. But getting the same buyers back for another look can be difficult, and by then they may have already purchased somewhere else. It can also create a negative experience for buyers if they're told that the other side of the duplex isn't available and then not long after it goes to the market. This can reduce trust in the real estate agent, which is not ideal when trying to get the best outcome for our clients.
Strategy 2
The other approach is to market both sides of the duplex at the same time.
In our experience, this creates significant additional interest as there are two properties for buyers to consider rather than one. It also gives the agent the chance to cross-sell between the two homes at the same time.
This is important, as a purchaser's preferences in a home are so personal, and it allows them to form an opinion between the two homes and subsequently an emotional attachment with the side that they prefer.
This all maximises the chances of a better sale price for our client and provides a better purchasing experience for the buyer. It also means that the vendor/our clients can reduce costs from the increased economies of scale when marketing the homes at the same time, and this strategy also reduces their holding costs as both properties will likely be sold in half the time compared to selling them in two stages. 
This can add up to savings of thousands in both marketing and holding costs. It also widens the buyer pool as there may be buyers who are looking to purchase both sides of the duplex as an investment or for multi-generational living.
Family first
In recent years, we've also seen more buyers partner up with family members, friends or their boyfriend/girlfriend to purchase property. Purchasing a duplex minimises the risk for both parties so has been a popular choice for buyers looking to secure their first property.
When looking to sell, having a wider selection of buyers vying for your property is always advantageous and can help you achieve the best possible price for the property.
Benjamin Mulae, partner and sales agent, LJ Hooker Avnu
ABOUT THE AUTHOR
---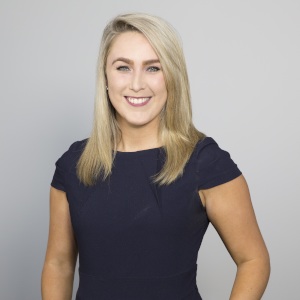 Emma Ryan is the deputy head of editorial at Momentum Media.

Emma has worked for Momentum Media since 2015, and has since been responsible for breaking some of the biggest stories in corporate Australia, including across the legal, mortgages, real estate and wealth industries. In addition, Emma has launched several additional sub-brands and events, driven by a passion to deliver quality and timely content to audiences through multiple platforms.
Email Emma on: [email protected]com.au