As buyer behaviour changes and evolves, sellers must be continually re-evaluating and looking for opportunities to evolve too.
I recently had a conversation with a property developer about his lack of success with a three-month campaign on what is supposed to be the "go-to platform" for real estate.
I questioned this "time-exclusive" marketing process and the reason for creating a three-month window in which the project was visible. There's no denying consumers want more access to more information, and the buying cycle is now heavily influenced by this period of education.
For a customer to have made up their mind to make such a large purchase during this time frame is unlikely, but if they go back to the platform to search once the campaign is over, they'll see an error code and be redirected to search for something else.
The concept of "nurturing" a lead is at the forefront of all successful marketing strategies, and I wonder how much "nurturing" can be done during a three-month campaign.
Nurturing a lead is the process of providing valuable content to potential prospects at each stage of their decision-making process. Re-targeting, re-engaging and creating subtle ways to stay in the minds of potential buyers.
I think property developers should be paying close attention to businesses that are growing audiences of potential consumers before launching a product. Building a brand, telling a story and growing awareness of a concept while inviting potential consumers to "stay up to date" or "get notified" slowly build anticipation and fits perfectly into the education cycle that plays such a substantial role in a buying decision.
Actively managing and promoting a project with quality content relating to construction updates and news throughout the build allows you to grow an audience slowly. It will lead to a pool of interested and engaged potential buyers that are staying up to date with the view to educate themselves on a purchase they are considering.
As the number of urban-identified projects grow, so does the ability to build a pool of interested consumers.
Zak Wilford is a strategy and onboarding specialist at urban.com.au, a platform that connects developers with consumers that are searching for brand-new properties.
ABOUT THE AUTHOR
---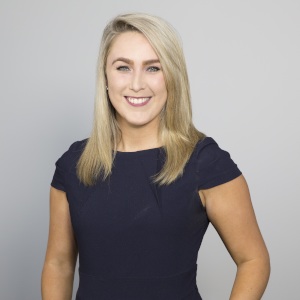 Emma Ryan is the deputy head of editorial at Momentum Media.

Emma has worked for Momentum Media since 2015, and has since been responsible for breaking some of the biggest stories in corporate Australia, including across the legal, mortgages, real estate and wealth industries. In addition, Emma has launched several additional sub-brands and events, driven by a passion to deliver quality and timely content to audiences through multiple platforms.
Email Emma on: [email protected]com.au