Ten months ago, we made the very large decision to move our agency and go in a different direction, writes Piers van Hamburg.
This was a huge decision at the time, considering I personally worked with McGrath for close to 15 years. The thought of changing brands was petrifying.
While such a big move comes with plenty of challenges and discomfort, it has also really forced me to reinvent myself and improve what I do. In short, it has forced me to get back on the tools and really focus on the craft of successfully selling real estate.
What I have also learnt over the years is, it's in the times of challenge and hardship where you experience the most amount of real, personal growth.
I'll be honest, early this year was one of the most challenging times in my business career and a time that I was most grateful to have my great family, friends and colleagues around to support me.
The good news is all storms eventually blow over and between then and now I have worked on improving myself day by day. So much so that I am proud to say that I have just achieved my best quarter in real estate, selling over $43 million dollars' worth of real estate in 90 days.
So, what were the top 10 changes I made to do this?
1. I picked myself up and dusted myself off
Resilience and the ability to bounce back is undoubtedly the key character required to be a high-performing sales agent.
2. I got hungry 
I made the decision to get hungry again — say no more.
3. I set big goals
I set myself a big, hungry goal for the 2019–2020 financial year and broke it down into quarters. In the first quarter, I was ahead of my goal. I also gave myself a great reward of a trip to Italy in July 2020 for achieving the goal.
4. I eliminated all distractions 
I put my blinkers on to avoid distractions. Like most racehorses, I go well when focused; however, I have the ability to go off track and get easily distracted. Setting daily goals has helped me to not waste time.
5. I called all of my raving fans
Why look for new clients all the time when there are people around you that know you, like you and trust you. Past clients are like gold. I simply rang all clients and said, "I have a new brand and would love your support at the moment". With these simple words, the referrals started to come in.
6. I called my agent and buyer's agent mates 
Same point as point five.
7. I became a PR machine 
From booking promotional ads in the papers to working the property writers for editorial, not a day went by without thinking, "How can I keep pushing my own personal brand harder?" I also made a big effort with my social media, posting a variety of information daily. Social media has become such a big part of what we do in terms of personal branding.
8. I focused on my health
There's no point in having plenty of success if the wheels fall off the cart. In these 90 days, I exercised four days a week every week and also did my best to get good, clean food into my system and limit my alcohol intake. It's never easy for someone who loves a good glass of red as much as I do; however, it's something I continue to work on.
9. I focused on having a positive mindset 
There is so much to worry about in our world if you let yourself. I have had to let go of what I cannot control and focus on what I can influence. I do my best to avoid negative people and also try to work with like-minded clients.
10. I decided to have fun again 
I bought myself a Vespa, branded it in Di Jones colours and I cruise between the open homes with the wind in my hair and a smile from ear to ear. In short, I have fallen back in love with my work and this is undoubtedly the biggest influence in the uptick in my results.
So, there you go.
Sometimes life does get challenging. It really comes down to how you deal with it. You can sit there and blame the market, blame the competitors, blame the economy — there is an endless list of excuses why we don't do well.
My advice: Grab the bull by the horns, make a plan and go for it. The sky is the limit.
By Piers van Hamburg, residential sales, partner, Di Jones.
ABOUT THE AUTHOR
---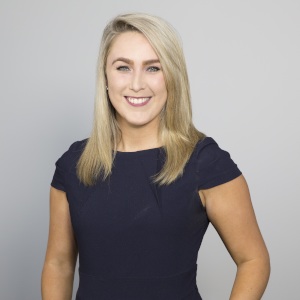 Emma Ryan is the deputy head of editorial at Momentum Media.

Emma has worked for Momentum Media since 2015, and has since been responsible for breaking some of the biggest stories in corporate Australia, including across the legal, mortgages, real estate and wealth industries. In addition, Emma has launched several additional sub-brands and events, driven by a passion to deliver quality and timely content to audiences through multiple platforms.
Email Emma on: [email protected]com.au