We are certainly amid the midst of a paradigm shift, as the impact and status of the current COVID-19 pandemic evolves daily, write Manos and Maria Findikakis.
This crisis has imparted a level of disruption that our generation of real estate professionals has not seen before and has required us to be adaptive and respond to change very quickly. Our industry has fast-tracked technologies and processes to enable us to work completely "remotely" from the office environment while remaining connected with fellow co-workers and administration teams.
Real estate agents have proven their ability to respond to the change and this unforeseen turn of events may also be an opportunity to shine a collective light on how the future real estate agency will evolve come the other side of this challenging time.
The Chinese word for crisis, 危机, is composed of two characters signifying "danger" and "opportunity". So, instead of focusing on the "danger", let us search for the silver lining and open ourselves up to the potential for post-COVID-19 growth.
Is this the perfect time for some agents to "go out on their own"?
Surprisingly, if you have considered going out on your own, this changed environment may be ideal.
1. Low listings volume
Many agents who have made the transition to business ownership find that picking the "perfect time" to move is often difficult. Trying to find the "low selling period" and delaying imminent sellers for a later date often equates to missed revenue opportunities.
The current dramatic slowing of the market may be "just the right time" for many, seizing this opportunity to use this valuable time to prepare for a new brand launch.
2. Working-from-home capabilities 
Often, agents think they may have to start with large overheads such as office premises and administration support to have a successful business. Although the "mobile" agent has been a part of the business landscape for some time, it has not been adapted by many successfully. That has changed dramatically.
As we have recently seen, 99 per cent of all agencies went from working from an office to working from home almost overnight. Many of the tools and infrastructure were already in place; it was a forced directive to get everyone "mobile" and the industry complied.
This has further raised discussions from current agency principals: "Do we really need all this office space?" and "Have our clients been adversely affected?" So, those thinking of making a move already have and are set up to do so.
3. Revenue reduction 
The drop in sales volumes translates to reduced commission to sales agents. The reduction in available sales commission will result (and already has) in many agents leaving the industry; however, those that are left will be fighting to keep as much from every sale as they can.
It will be difficult for the traditional agency to offer a greater split to the agent, so inevitably, the agent will be seeking a remuneration model that provides a greater commission split per sale to make up for the low listings and sales volumes we will experience for some time in the marketplace.
4. Leadership
This is a significant aspect in this current environment, and although the majority of agency principals have really stepped up to the plate (and something the industry should be very proud of), some, let's just say, have not shown great leadership during this time.
We are in a very dynamic industry and colleague support is critical at the best of time, let alone times of crisis. Agents will seek out true leadership and "group" support to help take their career to the next level post-COVID-19.
5. The four-minute mile has been broken 
When Roger Bannister broke the four-minute mile in 1954, something thought impossible prior, that milestone has now been broken over 1,400 times. We predict a similar trend to occur in our industry as agents venture out on their own and create boutique businesses that will match their aspirations. As more and more agents see others succeed, they will create an environment for others to explore and provide them with confidence to make the move.
There are many other reasons for why this could be a great opportunity to "go out on your own", and while it may appear as a "plug" for the Eview Group model and opportunity (and yes, we are biased and believe we have the best model), it is evident from past experience that opportunities and silver linings are present no matter the current economic environment.
It is up to all of us to be able to identify and walk through "the door of opportunity" when it presents itself.
Stay safe.
By Manos and Maria Findikakis, co-founders of the Eview Group
ABOUT THE AUTHOR
---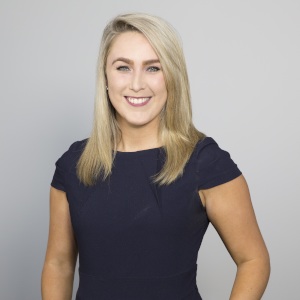 Emma Ryan is the deputy head of editorial at Momentum Media.

Emma has worked for Momentum Media since 2015, and has since been responsible for breaking some of the biggest stories in corporate Australia, including across the legal, mortgages, real estate and wealth industries. In addition, Emma has launched several additional sub-brands and events, driven by a passion to deliver quality and timely content to audiences through multiple platforms.
Email Emma on: [email protected]com.au