New data shows strong buyer absorption of new listings over May, but where is the demand coming from?
In her latest research, Eliza Owen, head of Australian research at CoreLogic, reported an uptick in listings over the month of May, with buyers keeping a close eye on the nation's property market.
"In the 28 days to 31 May, new listings rose by 22.4 per cent on the previous period, but total listings fell by -2.9 per cent. This means that even as more new stock came onto the market, buyer activity offset the additional stock."
So, where is the demand coming from? 
"With the economy severely impacted by COVID-19, it is surprising to see such a strong rebound in transaction activity. But there are a few factors that can explain these numbers," Ms Owen said.
"The first is that the 20.4 per cent jump in sales volumes in May is off a low base. Over April, the number of transactions across the combined capital cities market was estimated to be just 16,115. That is the lowest monthly sales volume since 1991, excluding January results. It also pales in comparison to the decade average of 24,700 sales per month across these markets. Although a 20.4 per cent uplift is significant, it still only brings sales volumes to an estimated 19,400 over May.
"The second is a rise in consumer confidence. The ANZ Roy Morgan weekly consumer confidence index has risen consecutively for the past nine weeks. At the week ending 31 May, the index is 50.5 per cent higher than when it bottomed out in late March. In fact, the index is now just 9 per cent lower than when Australia confirmed its first case of the coronavirus in January."
Further, Ms Owen noted the easing of social distancing policies and low COVID-19 case numbers in Australia mean people may be feeling more confident about the future of the Australian economy, their personal finances and property purchases.
"Finally, the kind of workers most impacted by COVID-19 are those that are less likely to have mortgage debt. Between 14 March and 2 May, 27.1 per cent of payroll jobs have been lost across accommodation and food services, and 19.0 per cent of jobs have been lost across arts and recreation," she added.
"In a previous blog, we noted that this would disproportionately affect renters rather than owner-occupiers. Data from the ABS and HILDA suggests the share of households renting that are in food and accommodation services, and are in a more precarious financial situation, is around 40 per cent.
"This suggests that, for now, conditions have been relatively stable in the housing market because those most impacted by the economic slowdown of COVID-19 may be less likely to have a mortgage obligation. With stability emerging in the property transaction space, it is evident that additional housing stimulus is less urgent among those that can already afford property, and is another case for addressing housing costs for low-income earners."
ABOUT THE AUTHOR
---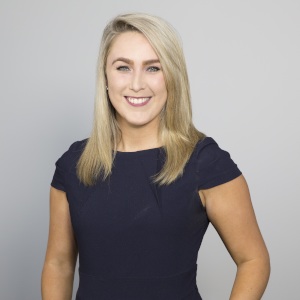 Emma Ryan is the deputy head of editorial at Momentum Media.

Emma has worked for Momentum Media since 2015, and has since been responsible for breaking some of the biggest stories in corporate Australia, including across the legal, mortgages, real estate and wealth industries. In addition, Emma has launched several additional sub-brands and events, driven by a passion to deliver quality and timely content to audiences through multiple platforms.
Email Emma on: [email protected]com.au