The impact of the restrictions put in place to combat COVID-19 on property won't truly be understood for another few months at least, according to a real estate body.
While consumer confidence is starting to build and auction activity is beginning to rise, the real estate industry in both Australia and New Zealand appears to be on track in terms of a market recovery.
However, the true effects of the pandemic won't be known until the months to come.
According to the REINZ's new Residential Confidence Report, which aims to understand the impact COVID-19 has had on the housing market and to track how the market is recovering, the COVID-19 pandemic is entirely unprecedented, with little to compare to; therefore, its impact can't be immediately understood.
"Naturally, some of the indicators became quite marked during April, including a dramatic drop in sales volumes and the percentage of auctions held — although this isn't entirely surprising given the lockdown. Additionally, median days to sell and listings increased and there was a slight falling in the sales price to valuation ratio," Bindi Norwell, chief executive at the REINZ, said. 
"With some anecdotal evidence that May activity is showing some signs of recovery, that would indicate some positivity. However, with a few more months before the banks' mortgage 'holiday' period comes to an end, it could be some time before we see the true impact on the market."
When it comes to the buyer's perspective, Ms Norwell said the biggest difficulty faced during a recession or crisis is how much to pay for a property.
"There tends to be a fear around paying too much for a property as the market begins to find its new normal," she said.
"Many people anticipate they will be able to get a 'bargain' following these sorts of events, so [they] end up making offers far lower than a vendor many expect. This can sometimes end in a multi-offer situation where the reverse ends up happening, and the price of the property is driven up.
"Over the next few months, it will be interesting to see what happens to median prices; some economists are predicting prices will fall up to 15 per cent and others are predicting that the recession may not be as bad as initially estimated — particularly as unlike during the GFC, we have very low interest rates.
"Unemployment levels will undoubtedly affect pricing going forward, particularly when we come to the end of the mortgage 'holiday' period currently provided by the banks."
ABOUT THE AUTHOR
---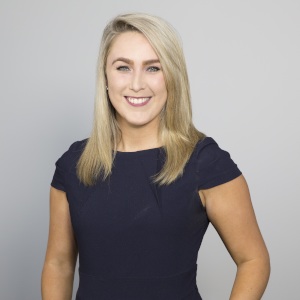 Emma Ryan is the deputy head of editorial at Momentum Media.

Emma has worked for Momentum Media since 2015, and has since been responsible for breaking some of the biggest stories in corporate Australia, including across the legal, mortgages, real estate and wealth industries. In addition, Emma has launched several additional sub-brands and events, driven by a passion to deliver quality and timely content to audiences through multiple platforms.
Email Emma on: [email protected]com.au