We're about to see the best buying opportunities in the last decade, according to a real estate coach.
Speaking on the most recent episode of What's Making Headlines, real estate trainer and auctioneer Tom Panos was in discussion with REB's Phil Tarrant when he put it out there: "I think we're about to see the best buying opportunities in the last decade."
He continued: "Stock level is flying in, I've booked so many auctions.
"There's going to be good buying opportunities. Why? Because there's stock hitting the market."
According to Mr Panos, "what's happened is that vendors are trying to outsmart the market. They're hearing all the news, JobKeeper, the jobs [have] started going, mortgages are going to stop being repaid again, the party's over, and they're thinking to themselves — 'Let's jump in now because if we sell in October, maybe people are going to be unemployed'."
It's a phenomenon that the trainer is perceiving right across the eastern seaboard, but particularly in Sydney and Melbourne's popular markets.
According to Mr Panos, the problem has shifted quickly for real estate agents, from actually getting properties to market to "getting them sold".
While quick to provide the caveat that he cannot predict whether or not that scenario around a future economic stall will actually be the case, the auctioneer said "the issue is that you've got a group of vendors that are factoring that in".
They're saying, "Let's put it on the market now."
Considering the property stock drought of the last few months, Mr Panos expressed a belief that what's triggered the change is the turning point where people have ventured back out and about: "Footy's back on, real estate's back on."
It's a sentiment with some backing, according to REB's Phil Tarrant, who added: "If you look at it within a window of time, there's a lot of positivity out there right now."
This comment was despite him also pointing out Australia's official entrance into a recession and new OECD figures that point to an economic output contraction in 2020.
But considering Prime Minister Scott Morrison's recent concession that job stimulus packages would end in September and would not be extended, Mr Tarrant said "there might be some merit to it", with some vendors believing that "now might be the golden moment to sell your property on the basis of buying later on in the piece".
ABOUT THE AUTHOR
---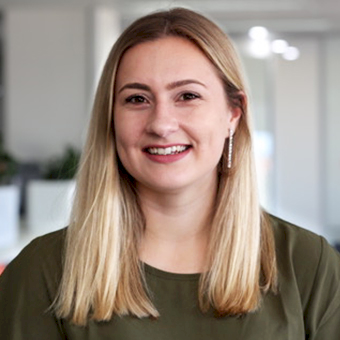 Grace is a journalist across Momentum property and investment brands. Grace joined Momentum Media in 2018, bringing with her a Bachelor of Laws and a Bachelor of Communication (Journalism) from the University of Newcastle. She's passionate about delivering easy to digest information and content relevant to her key audiences and stakeholders.