Ray White Group managing director Dan White and Loan Market executive chairman Sam White have outlined why current market activity should give customers confidence to sell now rather than wait.
Speaking at the webinar "Should I sell my property now or wait?", held on 18 June, Dan and Sam acknowledged that there's been conflicting commentary and confusion about the state and outlook of Australia's property market.
"The one thing we have been reminded about over the past few months is the deep resilience of the Australian property market and the great love Australians have for it," Dan said.
"Real estate is so much more than a financial instrument — it's something that people don't lose faith in when there's economic uncertainty in other sectors of the economy."
To people looking to sell, Dan said it's important to understand that the real estate industry has remained very active despite restrictions starting two to three months ago.
"During April and May, we served nearly 9,000 Australian families and businesses, representing over $4.4 billion of property. We also conducted 1,025 online auctions, with a better auction day clearance rate than the same months last year — prices also remained strong," he explained.

"When you look at our suite of office sites, they've had 9,640,000 — more than a third of the Australian population — visits, and that's up [by] 24 per cent on last year.
"The competition for property is as strong as ever — and with demand very much outstripping supply right now — there's never been a better time to list your property.
"Addressing the question of whether to sell now or wait, given the conditions we're seeing now and the potential risks in the market later this year, it seems hard to see why anyone would wait."

Sam offered a similar sentiment, noting that buyers are airing confidence at the moment, underscored by the finance market and the support given to buyers from Australian banks.
"Banks and other major lenders have generally been very aggressive in trying to attract customers. We've seen this through very low-interest rates and specials, as well as banks offering customers cash incentives to refinance existing loans to them," he said.
"Interest rates are at historical lows. For owner-occupied loans, we've seen variable rates from 2.63 per cent.
"Fixed rates are even lower, with rates starting from 2.09 per cent, a figure you can lock in for two years. It's important you understand all the conditions that go with a fixed rate as restrictions may exist on your ability to make additional payments, as an example."

That being said, Sam shared that a trend they have noticed recently is the discrepancy between lenders in terms of how quickly they can assess an application and provide you with a response.
"Some lenders have been impacted by overseas operations experiencing significant disruptions which has placed great pressure on their service levels," he explained.
"We've published lender response times ranging from one day to 36 days to refinance a loan. Some lenders are taking up to 15 days to review an application, but some are at two days. This potentially places pressure on being able to meet your purchase settlement deadline."
In conclusion, Sam said: "As for buyers, trying to game the system and wait to pick the bottom is a dangerous game.
"Things can move against you, and you risk not being able to get that thing you really want, especially if it's a family home. 
"Longer-term, there seems broad agreement that Australia's fundamentals post-COVID-19 should remain strong. Property investment has, and will always be, a long-term investment."
ABOUT THE AUTHOR
---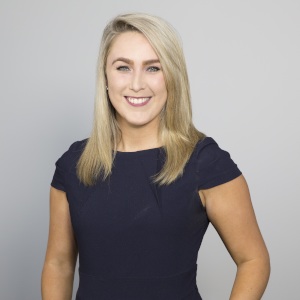 Emma Ryan is the deputy head of editorial at Momentum Media.

Emma has worked for Momentum Media since 2015, and has since been responsible for breaking some of the biggest stories in corporate Australia, including across the legal, mortgages, real estate and wealth industries. In addition, Emma has launched several additional sub-brands and events, driven by a passion to deliver quality and timely content to audiences through multiple platforms.
Email Emma on: [email protected]com.au