A combination of instilling an optimistic attitude and utilisation of technology available has paid off in spades for the team at Raine & Horne, particularly in the New England region.
Raine & Horne Armidale | Glen Innes — which services towns in the NSW New England region including Armidale, Glen Innes, Tenterfield and Emmaville — has managed to sell several properties "sight unseen" in May and within two weeks of listing.
The team's success is underscored by its ability for agents to adopt the latest digital marketing tools, virtual tours and video conferencing to find buyers across Australia. 
"The buyer was unable to visit the property due to border closures, so he checked over the property by taking a virtual tour," said Nellie Hayes, principal of Raine & Horne Armidale | Glen Innes, commenting on the team's recent sale of a Glencoe home to a Brisbane buyer. 
"Better still, the selling price was within a whisker of the vendor's expectation, which is a fantastic result for Glencoe. There are properties in Glencoe listed with other agents that have been on the market for five, seven years.
"We realised that by embracing cutting-edge digital marketing technology, we can find buyers outside the New England region. This means that vendors don't have to rely on local market sentiment and enquiries to secure a sale."
At the same time, Ms Hayes noted how maintaining an optimistic attitude has become even more vital in the age of coronavirus. 
"Apart from embracing the latest technology, we always take an optimistic attitude no matter what, and this outlook has resonated with buyers, particularly those unable to visit Glen Innes personally in recent times," she explained.
On the sale of a Glenn Innes home to a Sydney-based investor, Ms Hayes said: "The use of the latest digital marketing and communication technologies played a significant part in the sale, while we also provided plenty of quality photos of the house, which helped us attract significant enquiries and an exchange of contracts in just two weeks.
"Rapport building is also crucial to the approach we take to all our buyers whether we meet them at private inspections, open homes or online. However, when selling a property sight unseen, relationship building and trust are even more crucial to the process."
ABOUT THE AUTHOR
---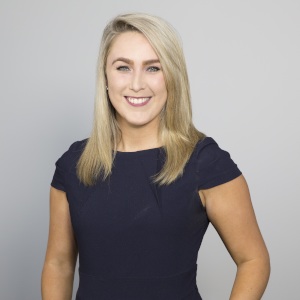 Emma Ryan is the deputy head of editorial at Momentum Media.

Emma has worked for Momentum Media since 2015, and has since been responsible for breaking some of the biggest stories in corporate Australia, including across the legal, mortgages, real estate and wealth industries. In addition, Emma has launched several additional sub-brands and events, driven by a passion to deliver quality and timely content to audiences through multiple platforms.
Email Emma on: [email protected]com.au