Tasmanian real estate agents can expect a tougher July quarter after emerging from the March quarter relatively unscathed.
The Real Estate Institute of Tasmania's president, Mandy Welling, has expressed the belief that "it is fair to say we have experienced a stable March 2020 quarter, with very slight signs of negative activity".
It's not all too surprising, considering the first case of COVID-19 to be confirmed in Tasmania did not occur until 2 March 2020.
However, she is of no doubt that "the next quarter will tell an entirely different story with longer days on market, higher vacancy rates, lower approvals, [and] a shift in the buyer demographics with the possibility of decreasing sales prices".
With the very real possibility that the way the real estate sector does business to "never be the same again", the president noted state-based figures for the March quarter reflected "a relatively stable marketplace".
From January to March, a total of 1,870 house sales were recorded statewide.
While it was a 1.2 per cent decrease on the previous quarter, it was a 4.9 per cent increase over the corresponding period in 2019.
Steadiness was also felt in days on market: Hobart held strong with a 20-day selling period average, Launceston homes spent just 14 days on market, while the North West saw home sales clearing in 41 days.
This put the state average at a "tidy" 35 days on market.
According to the president, the majority of Tasmanian buyers were searching for a second home, comprising 47 per cent of consumers. Investors were the second largest group of purchasers, making up 20 per cent of all sales.
Despite the upcoming doom and gloom, she acknowledged that the sector is "an ever-evolving industry with many strong leaders and innovators" who are now grappling with technology — which has "come to the forefront with a vengeance".
ABOUT THE AUTHOR
---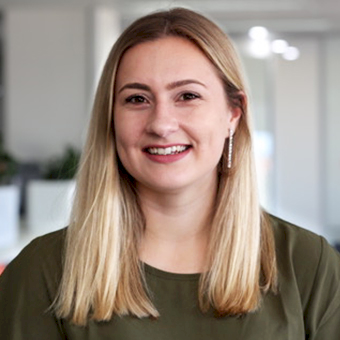 Grace is a journalist across Momentum property and investment brands. Grace joined Momentum Media in 2018, bringing with her a Bachelor of Laws and a Bachelor of Communication (Journalism) from the University of Newcastle. She's passionate about delivering easy to digest information and content relevant to her key audiences and stakeholders.