The latter half of the year is set to see less than desirable conditions in some cities, despite outlook being stronger than it was a few weeks ago.
According to senior economist at Domain Trent Wiltshire, the outlook for Australia's property market is much stronger than just a few weeks ago, but conditions are likely to remain subdued in most parts of Australia in the second half this year.
"Prices and sales volumes appear most likely to rebound in Perth, Adelaide and Canberra, whereas in inner-city Melbourne, inner-city Sydney, Hobart and the Gold Coast, prices will probably fall due to a heavy reliance on international tourism and migration. The recent COVID-19 spike in Melbourne may also weigh on prices," he said.
"But even in these areas, price falls will likely be modest and much smaller than predicted at the height of the COVID-19-related shutdowns.
"There are two clear downside risks to the property market. A second wave of COVID-19 infections will slow the economic recovery and will weigh on the property market. The possible end of government financial assistance and mortgage deferrals in September is already weighing on the market. But the government would be foolish to withdraw support too rapidly so will likely continue to provide more targeted support, and banks have indicated they will try to avoid forcing people to sell."
Mr Wiltshire said there is also the possibility of a more rapid rebound.
"Buyers may seek to take advantage of record-low interest rates if confidence improves due to a strong economic recovery, and immigration could rebound in 2021 faster than expected due to Australia being an attractive destination for skilled migrants and international students," he said.
"The property market has stabilised over the past couple of months and the economic outlook has improved.
Australia's property market has stabilised over the past couple of months, Mr Wiltshire said, adding that most indicators point to a "rebounding, but sluggish, market".
"At the peak of COVID-19 fears in early April, predictions of price falls of 10 to 20 per cent were common and seemed reasonable, and property sales had plummeted due to buyer caution and restrictions on selling. But the economic downturn and the impact on the property market due to the pandemic is likely to be less severe than forecast in April," he added.
"Business and consumer confidence have rebounded, employment and job advertisements have started to recover and business output is rebounding. The OECD expects Australia's economy to perform better than most other countries in the year ahead.
"But even with the better than expected recovery, economic conditions will remain subdued, with the unemployment rate and underemployment likely to remain elevated until at least 2022."
ABOUT THE AUTHOR
---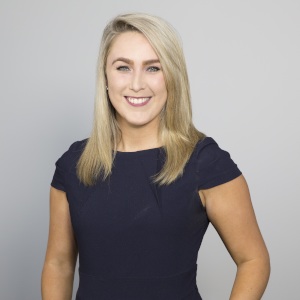 Emma Ryan is the deputy head of editorial at Momentum Media.

Emma has worked for Momentum Media since 2015, and has since been responsible for breaking some of the biggest stories in corporate Australia, including across the legal, mortgages, real estate and wealth industries. In addition, Emma has launched several additional sub-brands and events, driven by a passion to deliver quality and timely content to audiences through multiple platforms.
Email Emma on: [email protected]com.au