LJ Hooker's high-performance program has reported an "unprecedented" agent intake over the past 12 months.
The aptly named "Captain's Club" celebrates the top 15 per cent of agents within the real estate network, which has been revealed as requiring a gross commission of more than $466,793 per annum over the 2020–21 financial year.
Gross commission of more than $681,976 was reported by LJ Hooker's top 7 per cent of agents across the network, while the crème de la crème within the top 2.5 per cent cleared the million-dollar milestone easily, recording gross commission upwards of $1.095 million.
The nominated gross commission benchmark is not the only milestone agents must meet for entry into the program, with the number of sales transactions and reaching the top 15 per cent of overall results also used to determine an agent's status.
"Salespeople love recognition, they are competitive individuals, and this is quite inspiring for the right person who is motivated and puts in the effort," said LJ Hooker head of network performance Stephen Mutton.
He said "not a week goes by" that he isn't contacted by agents ringing to check if they have made it into the top-performer bracket or to double-check their figures.
Acknowledging that "buoyant" market conditions would have played a role in assisting agents over the financial year, LJ Hooker Group chief performance officer Christine Mikhael has not downplayed the work put in by the top performers over the last 18 months, highlighting that it has been a "particularly challenging time".
"Our top performers have gone above and beyond and were not content to let the market do the work for them, and that is reflected in these outstanding figures," she said.
"Even in a seller's market, it is about communicating with both vendors and buyers, creating the right marketing campaign, knowing how to price the property and, of course, negotiations."
She added: "Stock has been very tight, with those looking to upgrade nervous about their ability to buy back into the same market, so this has also been another challenge for agents."
Despite the challenges brought about by COVID-19, LJ Hooker Property Centre agent Corinne Guterres is one of the agents who has recently made it into the "Diamond" chapter of Captain's Club — a spot reserved for the top 2.5 per cent of performers.
Having only joined the group in early 2019, Ms Guterres said: "Being admitted to Captain's Club and progressing to the 'Diamond' chapter in a relatively short amount of time is an absolute honour. I am beyond proud of this achievement.
"For me, it has never been about the numbers but rather that people are trusting me with their biggest asset. Quite a few of my listings now come through recommendations and what people have read about me in reviews."
ABOUT THE AUTHOR
---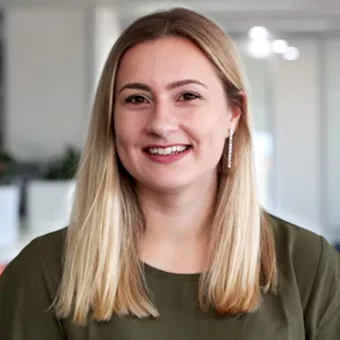 Grace is a journalist across Momentum property and investment brands. Grace joined Momentum Media in 2018, bringing with her a Bachelor of Laws and a Bachelor of Communication (Journalism) from the University of Newcastle. She's passionate about delivering easy to digest information and content relevant to her key audiences and stakeholders.