The top-performing agents across the country are selling 40 more properties per year than they did a decade ago, new analysis has unveiled.
You're out of free articles for this month
To continue reading the rest of this article, please log in.
Create free account to get unlimited news articles and more!
Taking a dive into the archives, REB has crunched the numbers to see what's changed in Australian real estate over the last 10 years. More specifically, we've done a deep dive to find out the difference between what was required of a real estate professional to be classified as a Top 100 ranked agent back in 2013, when compared with today (2023).
REB recently revealed the Top 100 Agents 2023 ranking, which highlighted that these elite agents collectively sold an impressive 11,642 residential properties, at a total value of $23.6 billion over the course of 2022.
This meant that on average, each agent who made the ranking sold 116 properties for a combined value of $236.4 million over the calendar year.
Looking back to the 2013 ranking, and with the real estate industry operating within a very different property market, the transaction figures among the top 100 agents looked very different.
Back then, a Top 100 agent sold, on average, 76 properties a year — or 1.46 properties per week.
That's 40 less homes sold in a year than a top agent can expect to transact now, with the average number of transactions each week in the latest ranking sitting at 2.23.
There's no doubt that many of these gains have come from a combination of increasingly savvy business practices and the advent of technologies that are creating new efficiencies for agents.
As mentioned previously, it was also a very different property market that the figures were drawn from for the 2013 ranking.
This is none more apparent than within the total value of residential properties sold by the agents within the ranking, who collectively transacted $5.76 billion worth of property over the 2012 calendar year.
When accounting for inflation over that period, at an average annual inflation rate of 2.3 per cent, that figure would only rise by 26 per cent to $7.2 billion.
In the Top 100 Agents 2023 ranking, the total value of all transactions combined was a whopping $23.65 billion across the 2022 calendar year, meaning the value of transactions made by Australia's top agents has almost quadrupled in the space of a little over a decade.
Given that the number of transactions being done by Australia's top agents has not yet quadrupled (although with emerging technologies and cutting-edge systems, this could soon change!), it does also point to the mass gains achieved by the property market over the period.
This is also evidenced by the fact that the average sales price of a property sold by a Top 100 agent in the 2013 ranking was $876,126.
In the latest edition of the ranking and report, the average transaction conducted by a Top 100 agent fetched a sale price of $2.173 million — and is in many ways a nod to the extreme gains made by the Australian property market post-pandemic.
So what else has changed over the course of 11 years?
Back in 2013, the average Top 100 agent boasted 13 years of industry experience but it's clear experience is now more of an influencing factor for success, with the average Top 100 agent in 2023 now touting 18 years of industry experience.
With higher transaction volumes clearly at play, there's also been a consequential impact on the number of support staff employed by Australia's top performers. Now, the average Top 100 agent has 2.36 support staff in their team, compared to the 1.6 support staff utilised back in 2013.
ABOUT THE AUTHOR
---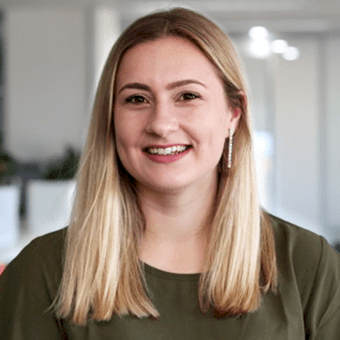 Grace is a journalist across Momentum property and investment brands. Grace joined Momentum Media in 2018, bringing with her a Bachelor of Laws and a Bachelor of Communication (Journalism) from the University of Newcastle. She's passionate about delivering easy to digest information and content relevant to her key audiences and stakeholders.