How to grow your brand and sales through Facebook
Blogger: Ryan Crawford, founder and group director, Crawford Property Group
Social media has come a long way from the days of old and offers an opportunity for businesses to be seen on an entirely new level.
The emergence of these viral community platforms has provided businesses everywhere with the ability to communicate with a global audience, regardless of size and location. Offering brand and product reach without boundaries, social media has created a new commerce advantage for those willing to evolve and jump on board.
The challenge is, how do you grow a loyal base of followers behind your brand and harder still, how do you convert this new network into business?
Growing your fan base
Commitment, consistency and a clear content strategy are key. The message sent through your social media channel will be the basis for how your customers see your brand.
Get the balance right
Using Facebook to market products is fine, but don't over do it. Followers will lose interest if they're not getting enough value out of your posts. Similarly, don't over-post, or post on the same topic too often. Competitions are one of the best ways to grow followers quickly, but keeping your new followers engaged is the challenge.
Educate and inform
Providing valuable advice and sharing knowledge with news, case studies, blogs etc is one of the best ways to build a loyal following and invite discussion.
Visual engagement
Images and graphics are essential to increase engagement and liven up your page. According to one company with expertise in social media marketing, photo posts on Facebook receive 53 per cent more likes than the average post and attract 104 per cent more comments.
Be responsive
Social media is about immediate communication. Fans expect a response to questions and feedback posted on your page in a timely manner. Tardy responses on your page can damage your online brand as quickly as you build it.
A personal side
Unlike a website, a Facebook page has 'personality' and shows the human side of a company. Using Facebook to support local initiatives and the charities you're passionate about is a great way of aligning your brand with the local community. Facebook also provides a platform to showcase your staff and company culture, allowing fans to connect with the people behind the entity.
Converting fans to business leads
Driving this new source of traffic to your website and recruiting to your database or encouraging them to make contact is the aim of the game.
Link
Hosting valuable content on your website and linking Facebook posts to these resources will drive fans to your website. Ensuring your site always has fresh content will encourage them to become regular visitors.
Recruit
Collect contact information and recruit prospective clients to your database by providing valuable free services or giveaways to those who sign up.
Build the relationship
Now that you're capturing prospective clients, it's important to establish and build the relationship with the customer through more direct and tailored communication, generally outside of Facebook.
With access to potentially millions of people each week on Facebook, the right engagement and campaigns are paramount. Appointment of a social media specialist is recommended to ensure your brand, message and offering are all aligned.
Understand how to steer this audience to your website and client relationship systems and watch your business reap the rewards.
ABOUT THE AUTHOR
---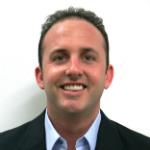 Ryan Crawford has been involved in the property investment industry for over 10 years, making the transition from investor to real estate professional. His agency, Crawford Property Group (CPG), was recently named the fastest growing real estate company in Australia by BRW's Fast Starters Awards. CPG was also a finalist for Independent of the Year at the inaugural 2013 Australian Real Estate Awards. Social media has been a key element of CPG's business development strategy since the group launched in 2008. CPG's Facebook page recently hit 30,000 likes and has become one of its primary sources of new business.