Are agents potentially underselling in a hot market?
Blogger: John Cunningham, principal, Cunninghams Property
Many real estate agents currently working in the industry have never experienced market conditions like we are experiencing across Australia today. They have in the past been concentrating their efforts on ensuring their vendors understand where true market value lies, and then getting buyers to see that value.
Well, things have changed in a very dramatic way in many areas, where buyers are throwing themselves at property as soon as they see it and agents have offers coming at them left, right and centre.
Unfortunately, many agents are poorly skilled at dealing with this situation and are effectively leaving tens of thousands of dollars still on the table at the conclusion of the negotiations.
Of course, this problem is solved with auctions as long as the buyer nurturing is handled correctly, but that is for another day.
As for private treaty sales, I am seeing example after example in which buyers are treated so poorly, ignored or just simply left in the dark that they either disengage with the property or simply miss out due to the poor performance of the agent. This is a potential massive loss scenario for their vendor client, as the agent is employed to use their skills to maximise the sale price not just get a result.
Agents are crazy busy at present but there is no excuse for ignoring the fundementals of negotiation, thereby creating a conveyer belt attitude to get the deals done rather than focusing on what the best outcomes for their clients are.
Any agent who is not creating the environment in which buyers are informed, kept in the loop, assisted and ultimately engaged with the property is remiss in their duty of care and is missing the whole point of their role.
There appears to be a belief in the industry that secrecy is the key to getting the sale completed, with multiple buyer situations being handled with a total lack of transparency. Buyers are expected to know what to do, but they don't. They are mostly inexperienced and rely upon the agents' guidance. However, through veils of secrecy and non-disclosure of other offers it is the vendors who are losing out as well. How does an agent extract the best possible price when all they are doing is "pissing off" (excuse my French) the buyers and creating an environment of distrust?
In the marketplace every agent is bragging about this record and that record. In a rising market, that is naturally what is going to happen, but the unanswered questions are always 'Was it the best I could get?', 'Did I do enough?', 'Was every opportunity/buyer explored?', or was it simply 'That's good enough to get the job done and move onto the next one'?
Results are getting on the boards but often there is a trail of bad experiences left behind that reminds consumers why our industry has such a poor reputation, and the irony is, it's not hard to do it the right way.
There are a plethora of high quality trainers and coaches in this industry who are showing the way and getting agents to understand how consumers think and act, and as such how we can influence them to make the best decisions.
So why is it that the problem is still there? Unless agents are prepared to invest in themselves and their chosen career they are never going to learn and understand the fundamentals of human behaviours - and unless they do, they are never going to reach their full potential.
This is a very simple business we work in and if you act with integrity, look after people's needs and provide them with a great experience, you will be successful and have a long-term career. If, on the other hand, you take a short-term view, let greed control you, treat people poorly and put yourself before your clients, your journey will be a sad and sorry affair.
ABOUT THE AUTHOR
---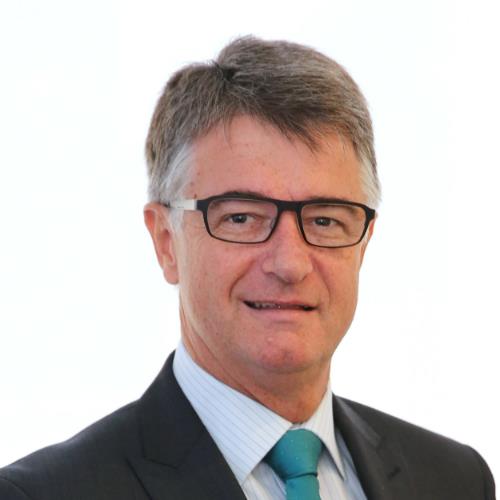 John commenced his career in real estate in 1977 with a very simple philosophy - to establish business relationships built on trust. In 1991 John and his wife Ann extended this philosophy to establish Cunninghams Property as the most respected team of estate agents on Sydney's Northern Beaches.