It may seem natural for a gun sales agent to become an agency principal, yet as prominent industry professional and trainer Tom Panos warns, it's not as easy as you may think
The biggest dilemma a successful real estate agent will have in their career is to decide whether they should set up their own office and be a principal. The line of thinking is, if you're great at sales the next step up is to be the boss.
Unfortunately for many this is one of the worst decisions they ever make in their professional career.
Apart from the detrimental effect on their income they are also negatively impacted from a general health perspective due to the high levels of stress and, of course, their work satisfaction also decreases as their role in real estate changes.
They go from selling and love working with buyers and sellers and move to managing staff, doing bookkeeping, becoming the IT manager, and much more.
There are exceptions to the rule where people who have reached a certain stage in their career are suited to being a business owner. Generally, the success stories of people being a business owner are about that person being a great fit for the role.
They have a tendency to prefer managing people and mentoring them, rather than selling and listing. They also tend to have an entrepreneurial mindset. Stress is something that they can handle significantly better than the majority of the population.
Finally, they have cash or access to it, at least two years cash reserves for running costs during the establishment period.
Salespeople who are not prepared to invest 70 hours a week for the first two years and not expect a good return should avoid the option.
There is nothing more tragic than watching real estate salespeople capable of writing $1 million in gross commission income (GCI) end up working enormous hours, stuck doing paperwork and managing staff problems. Unfortunately this is a recurring mistake that happens in the real estate industry yearly.
An increasingly popular model is where an exceptional salesperson secures their future by becoming a shareholder in an existing asset.
In recent years, it has been commonly used by current businesses for succession planning. The infrastructure and expert knowledge in the business is already there, which means there is a significantly higher probability of success.
It's worth noting though that most new real estate businesses fail within five years. Of course, a possible downside is that you become a business partner and the relationship between you and your fellow partner sours.
A partnership is like a marriage. Under no circumstances should a salesperson become a shareholder in a business that is debt ridden. You do not want to buy someone else's problems.
There are exceptions when new start-ups transform into great businesses. But generally this is not the norm. My advice to you is to carefully consider all the options that will help you make a rational decision.
ABOUT THE AUTHOR
---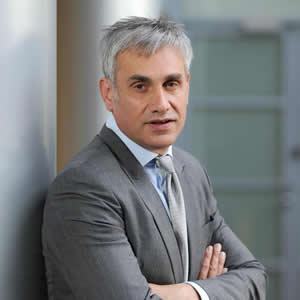 Tom Panos is the general manager of sales at News Corp as well as a real estate coach. His weekly blog goes out to 14,000 agents, and focuses on being an attraction agent. He regularly interviews Australia's highest-producing real estate people. For more information, visit www.tompanos.com.au.