As an agent, most people think your job is about selling houses. However, there is more behind it. Your true job is to manage people's expectations.
Think about it, the person who is told there is a 99 per cent chance it won't happen from the outset can hardly be overly disappointed when those results come to fruition. On the flip-side, an agent who says to a vendor, "You will definitely get $3 million dollars for your home" and only delivers an offer of $2.5 million, will be left red faced. Therefore, to avoid those situations, here is a list of things that must never be said to a vendor - ever!
1. I'm not sure....
This could be one of the worst things to say to a vendor. Not because it is necessarily wrong, or it isn't okay to not be 100 per cent, but because of the fact you are the expert. Vendors come to you because you are the expert; they either heard through recommendation or did research and decided you were the best person to sell their home. Because of that, they expect everything you say to be spot on. There are two questions you may be unsure of the answer to. The first may be a factual question, such as "What did number 2 in our street sell for?" - If you don't know this then you have some research to do. It is essential you know everything about everything in that market - you are the local expert. The second may be an opinionated question, such as "What do you think our house will sell for?" - It is important to convey you aren't 100 per cent sure because the market dictates the price, but give supporting evidence on how you came up with that figure. If number 2 sold for $825,000 and is larger, recently renovated and slightly nicer, then explain you don't think it can get more than $800,000 for those reasons. Whatever you do, don't say"I'm not sure".
2. I haven't got time....
It is very likely you are dealing with someone's most prized asset - their home. Therefore, telling a vendor you don't have time to look after it will be seen as rude, no matter your intention. A vendor needs to believe that their home is just as valuable to you as the listing that will make you a commission 10 times as much. If the vendor is invested in the process (it's not an investment property, it is their home) they will be more engaged and care about your actions. Do little things to show this listing matters to you. It could be as little as creating more marketing collateral that they didn't expect, and telling them you letter drop boxed every home in the neighbourhood. Vendors don't want to hear "I haven't got time".
3. It wasn't me......
Mistakes? Own them, sometimes even if they aren't yours. Mistakes are bound to happen with listings, and it could be as simple as you bringing the wrong keys to the open house, which delays the process. Before you get flustered and start blaming people, have contingencies. These can be as simple as having a spare set of keys, or other back-up options. Secondly, once an issue does arrive, own it fully. The vendor doesn't care that your marketing assistant put the wrong keys in, they want to hear you say, "There was an error on my behalf, my marketing assistant and I didn't double check the keys, but rest assured, I have a spare set, the inspection will only be delayed marginally and I'll make it up to you by putting an additional inspection on top of this". That is what a professional would do.
4. I don't work like that.....
The first thing you need to remember if you want to be a good agent is compassion. You are about to embark on a very personal process with, likely, two people that will be emotional. Turning to them and saying, "That's not the way I work", will be detrimental. This will cause hostility and a you vs them mentality. If you get to what you think is a great sale figure on the day, they will always think you could have done more. They will never be happy. Therefore, be compassionate. Explain to vendors what has had the most success for other vendors in recent times, use great case studies. Go through the whole process with them on what you did for other campaigns and what worked, also talk about what didn't work, to give you validation in trying new techniques. If the letterbox drop didn't work and you want a budget for online ads, explain why. If the vendor insists on still using letterbox drops, don't argue. Accept the point, that whilst it may take time, it could get you another lead and the client needs to be happy. You don't want them turning around and blaming you for dropping the ball, so explain rationally why things will/will not work, and work with them. This will deliver a greater long-term outcome.
Vendors are your friends, until you disrespect them, then they are your enemies. Work with them, you are the expert. And whilst you may know more, don't try an approach that is not collaborative. It will only spark anger and make you seem irrational, even if in fact, you are right.
"To be successful, you really have to put your ego in the background and try to be diplomatic to achieve what you want to achieve" - Ken Adam. 
ABOUT THE AUTHOR
---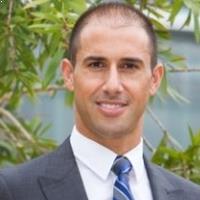 Rocky Bartolotto is the national sales director for homely.com.au. Rocky's extensive experience in introducing new product offerings to the market and client management abilities makes him one of the most knowledgeable property specialists in the country. In addition to his time working in the online space, Rocky is also one of Sydney's top auctioneers, with over 4,000 auctions performed through his business. He is the director and chief auctioneer at Property Auction Services.