Most of us get on the property investment bandwagon to increase our net worth, generate income and inevitably achieve financial freedom.
Contrary to popular belief you don't need to be earning six figures to start investing; in fact most successful investors I know all started out small.
Here's some top tips on getting started and not pushing the comfort barrier too early:
1) Save something every week
Whether it's $50 or $500, get into the habit of putting something aside each and every week to boost your starting balance. It's not about how much you save if you're only doing it every now and again, it's about making that commitment week in, week out. The major banks will expect to see a history of geuinine savings when you apply for your next loan.
2) Research the market and find an affordable area to get your start
You don't have to launch straight into a million-dollar investment. Purchasing a smaller investment will get you into the market and open up your options. You will also learn and grow by taking action, not by thinking about it!
3) Be patient
We are a culture of wanting everything now, including huge financial returns but that's not the way property investing usually works. Entering the property game is a long-term strategy that will get you to your financial goals, if you stick with it.
4) Get creative
There is an abundance of great investment opportunities out there, many of which are not where you'd expect to find them. Do your research, meet industry experts and you will find the perfect opportunity to start.
5) Consider joint ventures
Owning a share of something is better than owning nothing, so if you're still unsure or not ready to go out alone, why not consider investing with other people. It's a good idea though to invest with people who have experience that you can leverage off.
Property wealth can seem like it's ever so slow at first, but it soon accelerates. The key is you have to make a start, no matter how small. With property investment all you need is time, the right information, and patience.
Leave a comment and let me know. Is there something you're stopping yourself from doing because you're not willing to start small or at all?
ABOUT THE AUTHOR
---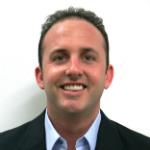 Ryan Crawford has been involved in the property investment industry for over 10 years, making the transition from investor to real estate professional. His agency, Crawford Property Group (CPG), was recently named the fastest growing real estate company in Australia by BRW's Fast Starters Awards. CPG was also a finalist for Independent of the Year at the inaugural 2013 Australian Real Estate Awards. Social media has been a key element of CPG's business development strategy since the group launched in 2008. CPG's Facebook page recently hit 30,000 likes and has become one of its primary sources of new business.