When I was growing up, real estate terminology such as 'going to auction' and 'setting the reserve' were everyday phrases in our household.
The first experience I remember with the auction process was when we were selling our family home of 13 years. Auction day arrived and I was so excited as crowds gathered on our front lawn, staring at the front door, waiting for the auctioneer to appear. My sister Suzannah and I had prime position near our rose bushes, ready to watch the auction unfold. It was fast and furious and ended with everyone clapping and congratulating us on a fantastic result. Well, that's how I remember it!
Over the last five years, I have studied the auction technique. I have been to countless auctions and have seen hundreds of clients go through the process.
As agents, it is our job to explain the sale process and educate clients on the pros and cons of each method of sale. We make sure before we market our client's home that they feel extremely comfortable and confident with whichever method of sale they choose.
For me, the auction process is something I wholeheartedly believe in, and everything my marketing degree taught me backs this up. Having a concentrated marketing campaign with a set point in time to encourage action and leverage competition is exactly how you get the best results! Especially in a market like we are operating in at the moment, where buyers can be so flippant.
The auction process protects vendors from this as much as possible, as you are only dealing with the serious buyers – the ones who are in a position to purchase the property free of conditions and with no cooling-off period.
RP Data stats also back this up. They state that not only does an auction help achieve premium results, properties sell on average 19 days faster under the auction process than properties listed for private sale in South Australia.
Serious buyers also benefit from this process, as they can utilise their financial position on auction day to have an advantage over conditional buyers.
South Australians seem to be slowly realising the benefits, and as a result are becoming more confident with the auction process. We are seeing this trend happening right now on the ground, and the stats seem to be backing this up too.
There are approximately 741 properties going to auction in South Australia right now (this is up on the same time last year) and 97 of these properties are being auctioned this weekend!
So with all signs pointing to auction, why is it that only 8-12 per cent of South Australia's properties are sold via this method? Well, the last few weeks have given me a pretty good insight into this…
Last week, I sold my house through auction, but my belief in this method of sale did not protect me from the emotional roller-coaster vendors go on when they auction their home. The anticipation of how many people came through each open; the competing auctions throughout the campaign; the negative feedback; the worry that no buyers would be interested... all building up to auction day, is stressful. To top it off, the goalposts for the sale can seem to change daily.
What became clear to me throughout the process was just how important it was to have an agent who communicates with you and who can help take the emotion out of your decision-making.
In my case, I received an extremely strong offer before auction (something we are seeing a lot of right now). However, had my sales partner not helped me work through this and look at the situation objectively, I may have made a very costly decision.
So while I didn't get to experience my auction day, I now fully understand the power of emotions in the process. Thinking back to that auction day by the rose bushes with Suzannah, I am positive that looking at the day through Mum and Dad's eyes, the story would have been very different! Selling property is personal. You can't help but ride the emotional roller-coaster that comes with it, but as agents, we see it as our job to help smooth the ride and make it an enjoyable one!
ABOUT THE AUTHOR
---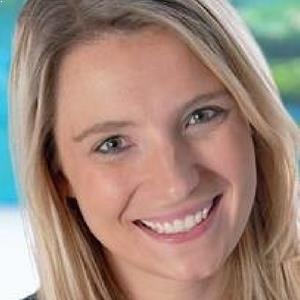 After attending Geelong Grammar in Victoria, Genevieve went on to attain a Bachelor of Business, specialising in marketing at Monash University in Melbourne. Graduating in 2007, Genevieve came back to Adelaide and worked for the family business for two years. Beginning on reception, she worked her way through all facets of the business. In 2010, Genevieve made the decision to gain international market experience and moved to the UK, where she worked as a buyer's agent in London and then in sponsorship and advertising at the Institute of Chartered Accountants England and Wales. Genevieve returned to Toop&Toop in 2012 and is now general manager of sales and marketing. Toop&Toop Real Estate is South Australia's largest family-owned residential agency, specialising in the premium market.