One of the greatest challenges we face in the world today is the speed with which things get done and the lack of time to genuinely care or even do them right.
Relationships are made at lightning speed, often leading to win/lose results.
In the world of real estate, customers are getting angry and complaining; agents are getting frustrated to the point that they are resenting and walking away from their businesses. Countless agencies (in fact, small businesses in general) promise something to their customers and then fail to deliver. We've all been there.
The cause? A less-than-aligned team culture and inferior training that compromises employees' good intentions.
Too many business owners and teams are drawn to the quick fix and the cheaper option. They are focused on closing the sale that's in front of them, not on building a long-term relationship with a client. The lack of long-term strategy is creating long-term growth issues. Everyone is in a hurry for success and recognition. The problem is that we are not committing the time and energy to the fundamentals that ensure we are unleashing the power of our A-grade customers. The result is that over 90 per cent of small businesses are facing a customer loyalty crisis.
So, as realtors, how do we unleash the power of our customers? To start with, we have to embrace ownership of the challenge and not take the position of denial that they are simply an annoyance that has to be dealt with. I'm always stunned when I hear realtors complain about having to deal with customers. If you see customers as a hassle, don't worry – very soon you won't have any left and you won't have to deal with them anymore. Won't that be great!
To unlock the vault to long-term profits, you need to view customers as being your principal partners in success – because that's exactly what they are. Stop asking why ('Why aren't they doing what we want?') and start asking how ('How can we provide what they need?').
There are four customers in every business and you need to care about all of them. The owner is the primary customer. Second are the employees. Third are suppliers. And finally, the most important customer is the customer themselves – the person that is buying or renting the property you have for sale.
Now, you may think in real estate that people only buy once, but that simply isn't true. On average, people will move eight times – that's eight times that they could be your customers. As long as you keep on delivering just a little more than you promised every time, that one customer will tell their friends about you. The key is to consistently under-promise and over-deliver, and you do this with the right systems in place and a 'customer delight' culture. This is the foundation of your business growth. Without customers, there is no business – it's just you running around with a business card playing make-believe.
Building a reputation based on service is crucial to your long-term profitability. It's a critical differentiation. You must ensure that there is ongoing investment in training and education around your value proposition for you and your team.
Then you need an understanding of the key metrics to building a raving fan base. It starts with the mantra of being aligned and non-negotiable for unleashing the power of your customer community or 'tribe'.
It is also vital to build an agency that learns to say no to its non-desired market. You must be valued by and attractive to the target market you serve. You can only truly unleash the power of your customers once you get out of the way of your business. This means playing the game with an attitude of abundance, not scarcity. Your aim should be to build a business where 80 per cent of your customers are ideal and contribute directly to your profits. You want to be there for them today, next year and in 10 years' time. Spending time with non-ideal clients is a huge opportunity cost – you could be spending your time much more profitably. People who are not in your target market are unlikely to become repeat customers, so think carefully about how – or if – you serve them.
In my experience over the last 20-plus years in building small businesses for myself, and as a globally acclaimed business strategist, I have come to understand the power of investing in ideal customers – the ones your business deserves. Embrace the culture of doing whatever it takes to keep them for life. This is the real ethos of customer service: taking action to create value for someone else, with a big smile. This leads to loyalty, which leads to repeat business. Even more valuable than that is referral business, which is at the heart of the most profitable businesses in the world today.
ABOUT THE AUTHOR
---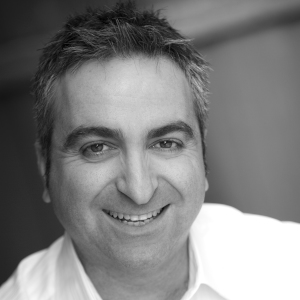 Stefan Kazakis is a business strategist, sought-after presenter and speaker and author of the new book, From Deadwood to Diamonds (Major Street Publishing, $29.95). For more information please visit www.stefankazakis.com or email This email address is being protected from spambots. You need JavaScript enabled to view it..