Video testimonials are a very powerful tool that can be used to increase your sales enquiries and sales.
Written testimonials are certainly better than nothing, but many prospective clients perceive them to be made up by the business owner and therefore do not believe what has been written.
On the other hand, well-prepared video testimonials can very quickly show the viewers that they are the real deal – that they are real people talking about a real experience with your business.
The power of well-crafted, genuine video testimonials is way higher than you might imagine, particularly for those clients that you can just tell are genuinely speaking from their heart about what a great service you have provided them.
This all sounds great but you are probably thinking, 'I don't have the time or the knowledge or the fancy equipment to record video testimonials'. Let me assure you that recording video testimonials is much easier than you think.
Asking for video testimonials
You might also be thinking, 'My clients will never say yes to going on camera as they are too busy or too shy'.
The first rule to follow when asking for video testimonials is to make sure you have actually earned the right to ask. You must have delivered a great service to your client and given them some sort of 'wow factor'.
Once you have wowed your client you then need to pick the right moment to ask them. It is very similar to picking the right moment to ask for a referral to their friends and family. The best time to ask for a video testimonial seems to be a few seconds after they have just voiced their heartfelt thanks for the great results and service you delivered.
Remind them of how they may have felt a little uncertain when they first met you and that many other prospective clients will be feeling the same. Impress upon them how important it is that we share a small snippet of their experience with others. Tell them that saying just a few words on camera will help others overcome any fear of the unknown they may have about engaging our services. Tell them with sincerity that it will help so many others like them enjoy the same benefits that they enjoyed from our company.
Remind them how much your business relies on word-of-mouth referrals and how just a few words on camera will help you greatly.
At Latte Property, we have had great success with video testimonials despite the fact that most of our clients initially said 'no thanks' when asked to appear on camera.
You will of course meet some objections, but I find the majority of our clients say yes. For those that really don't wish to be on camera, give them an alternative like providing you with an online review or a written testimonial for your website.
Release form
Before you record a video testimonial, make sure you have your client sign a release that allows you to publish it online. Some clients may request that you only publish it on your website or your YouTube channel and you need to respect their wishes.
Next month's blog will discuss how to produce effective video testimonials.
ABOUT THE AUTHOR
---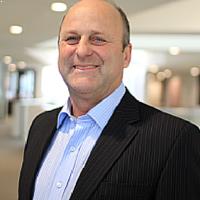 Darryl Simms specialises in helping individuals invest in property for less than a latte a day, reduce their tax and create enjoyable lifestyles.
As the founder of Latte Property, Darryl willingly shares his extensive knowledge built up over the last 25 years to help clients create wealth through property investment.
Latte Property has a large following of successful property investors who have enjoyed professional guidance in the purchase of quality new apartments, new townhouses and new homes.
Darryl is also the author of 50 Must Know Property Investing Tips and is currently writing his next property investment publication.