Here's my advice to vendors: asking several agents to provide appraisals and then establishing an asking price based on their opinions is costing you thousands in time and money.
Many prospective sellers invite three or four agents to provide appraisals of their property so as to ascertain a likely selling price and often fall into the trap of adopting one of the highest prices quoted. However, this can actually cost money rather than gain more.
The biggest driver in the buying process is emotion. However, it is impossible for a buyer to fall in love with a property if he or she never has it on their list to view, and the biggest barrier to viewings is incorrect pricing.
The records show that buyers invariably spend five to 10 per cent more than they initially budget. This is because they are often disappointed with what they are seeing or because they see a house above their budget, fall in love with it and simply pay what they need to pay to buy it.
Choosing a price based on agents' opinions and then adding another $10,000 or $20,000 for 'negotiation' will only ensure that the wrong pool of buyers are viewing the property and that the correct pool are simply not putting it on their shopping list.
In addition, it is often the case that the agents' opinions are wrong because they can't take into account the emotional attachment of a buyer.
It is common when several buyers are interested in the same property, especially where there is no price indicator, for those buyers to make offers that differ by tens if not hundreds of thousands of dollars.
For this reason, using the age-old approach of placing a fixed price on a listing and then hoping to attract multiple viewings simply no longer works. That's why sellers should be looking for agents who offer a more strategic approach.
Adopting a fixed price above the expectation will also ensure that at the start of the listing when interest is at its highest, the wrong buyer pool are viewing the property, if anyone at all.
Auction, buyer feedback ranging, set date sales and the like are all invitations for buyers to view the property without the barrier of a fixed price that often scares them away.
Once a buyer has seen the property, if they are attracted to it they will pay whatever they need to, within reason, to make it their own.
Sellers should steer away from a conventional fixed price and appoint an agent who can sit down with them and construct a marketing and pricing strategy that will ensure the sale price is maximised through eliminating barriers and maximising competition.
ABOUT THE AUTHOR
---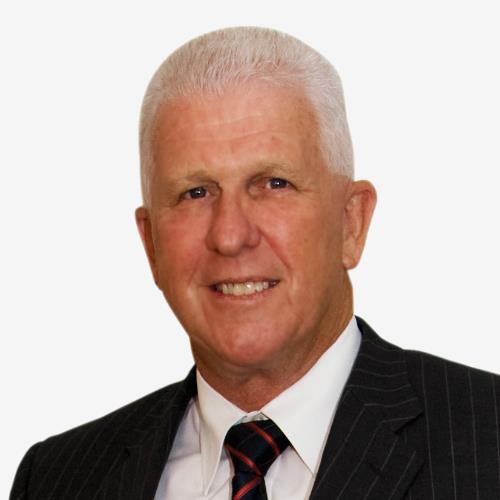 Since kicking off his real estate career in 1987, Geoff Baldwin has achieved success at the highest level in sales, management, multi-office ownership and as a group CEO. He is a licensed agent, auctioneer, respected trainer and a widely published and quoted industry spokesperson. Geoff is the regional owner and managing director of RE/MAX in Western Australia, which he purchased in 2009 and currently ranks as WA's fastest growing group.