Here we are, the real estate industry in March 2015, and we're alive and very healthy. Those apocalyptic horsemen didn't ride into Queensland on the back of deregulation. The naysayers did not get it right. The industry didn't suffer irreparable damage. Agents didn't flee in droves.
When the Queensland Property Occupations Act 2014 took effect on 1 December 2014, Queensland real estate agents no longer faced a commission fee that was fixed at five per cent on the first $18,000 with 2.5 per cent on the balance.
But subsequently, commissions did not nose-dive as was predicted by some.
That's the truth of what has unfolded.
The evolving commission range today appears to be 2.5 per cent to 3 per cent, sometimes up to 3.8 per cent; though there are variations on that.
In conversations with agents across Queensland, I've found that while some in the industry have not increased their fee, a lot have; and the increase varies from one area to another, even within a single market.
One observation is that agents in the more remote areas, where there are low-cost properties often long distances apart, have increased theirs – and generally deserve to do so.
Deregulating commissions has allowed the market to set what agents are worth. Above-average agents are worth a lot more than the mediocre.
When agents don't understand their own value and the value that they bring to the sales transaction, they may discount their fees. Of course there will be agents who want to discount to attract business; so be it. Discounting models around Australia generally have not worked. Many discounting brands have disappeared entirely.
All state and territories now are deregulated when it comes to real estate agents' commissions.
Lack of deregulation has long held back the Queensland real estate industry's freedom to step up and create a top-shelf service. In some instances, the value agents could provide may have been hampered by having a ceiling on the commission fee that could be charged.
The role of the agent is multifaceted, but cut to the core and they are responsible for marketing property appropriately to find the buyers and negotiating the highest price and best terms for the sellers. The agent adds even greater value if they can achieve this without stressing the seller!
Agents seriously need to be able to demonstrate they are marketing experts and, even more so now, negotiation experts. Sellers can rightfully ask: What are your points of difference? What value do you offer? Good agents now have the scope to achieve higher fees.
Another truism: the best-value agent is the agent who gets the highest sale price for his or her seller.
We now see the previously disallowed 'success fee' starting to appear in Queensland. This is where an agent's fee increases when the outcome of a sale is at a price over and above the price agreed by the seller and agent prior to the sale.
I think it is fantastic because it is a good result for sellers and it rewards the sales person for achieving a premium price.
In the United States, the average commission rate of six per cent successfully has agents working together to sell properties – as buyer agents and seller agents – and they can afford to do this because of their commission fee.
In Queensland, the original commission cap wasn't conducive to conjunctional arrangements between agents and limited agents working together. Deregulation is now allowing a cultural shift.
We see the good agents stepping up, being more entrepreneurial in how they add value. They have to be, and more so they have to be able to demonstrate how they deliver that value. Just talking the talk is not enough!
The Queensland real estate industry needs agents who understand their value, and continually improve themselves through ongoing personal and professional development.
Sellers don't need the false economy of choosing the cheapest agent.
The market is showing its acceptance that discussion between sellers and agents will be based on the value proposition of the agent's service rather than a fixed fee scale.
Agents should not be afraid to negotiate for the fee that matches the value of the service they provide.
ABOUT THE AUTHOR
---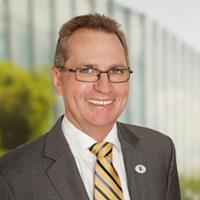 Michael Davoren has been in real estate for around four decades and held senior management positions and directorships with major real estate groups in Australia and New Zealand. Michael has also held leadership positions in the industry, having been president of both the Real Estate Institute of Queensland and the Real Estate Institute of Australia. He was an executive board member of the Chicago-based International Consortium of Real Estate Associations for five years.
Michael is an Australian Property Finance (APF) director, a New Zealand Property Finance (NZPF) director and a director of SQUIIZ.com.au.
He co-owns RE/MAX Australia and RE/MAX New Zealand.