James Tostevin, who placed in the top two in the Top 100 Agents ranking for the past four years, explains the tactics he uses when vendors try to get agents to reduce their fees. 
Like all agents, I often get asked to reduce my fees. This is something we all need to resist because agents more than justify their fees when we maximise the selling price for vendors.
The problem is that many vendors think fees are the only way to separate one agent from another. That's why it's so important to educate the general public about our role and the value we provide.
The main reason vendors ask me to reduce my fee is because they say the other agents they've spoken to are willing to work for less. In that situation, the first thing I do is try to isolate the issue and find out if commission is the one thing standing between me being appointed or the listing going to another agent.
I might say, "If we neutralise everything other than the fee for a moment, are you comfortable with me handling the sale?" I want to get a positive answer to that question. If the client is sold on me representing them, it's easier to fight for the fee that I believe is reasonable. In that scenario, if they've spoken to four agents and they admit that I'm the preferred agent, I say in a friendly way, "I'm just a little puzzled. Are you asking me to work for the same fee as the agents that you don't want?" I then pause.
The client might then say, "Yes, we know your track record is strong, we know you've had some great results recently and we feel very comfortable with you, it's just that these other agents are offering a lower rate of commission." I explain there's a reason those agents are cheaper. They don't have the profile that we do and they haven't achieved the results that we have.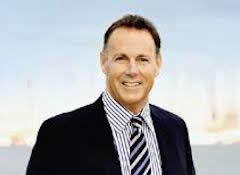 One vendor recently said to me, "We didn't ask the agent to reduce their fee, but they did anyway". I replied, "Imagine that agent in a negotiation. They've been prepared to reduce their fee by 20 per cent…" The vendor said, "No, it's more than that". That then made it even easier for me to say, "Well, if they're prepared to reduce their commission by, say, 30 per cent, what are they going to do with the last 5 per cent of your price? Do you think they're really going to care about that last 3 or 4 or 5 per cent? They're not, because they don't care about 30 per cent of their fee!"
Another thing I do is to use case studies to justify my commissions. I give specific examples of how I've managed to achieve higher sales prices for previous clients. If you've been referred to that vendor, it's brilliant to be able to say, "Look what we did for your friend. We could've sold that property for $1.3 million, but we extracted another $62,000. It was our negotiation skills that extracted that $62,000. That should provide you with huge confidence that we should be your selling agent."
What I always emphasise to my clients is that you don't judge agents on whether they're short of the reserve price and end up getting to the reserve price through a negotiation. You judge agents on whether you're hovering around a figure that's acceptable to the vendor but the agent then pushes beyond that number in a negotiation, sometimes post-auction, to achieve an even higher price.
There are still vendors out there who fall for the oldest trick in the real estate handbook – agencies trying to win business with the highest appraisal and the lowest fee. Unfortunately, clients who struggle to differentiate agents will be susceptible to that tactic. That's why it's so important to be able to explain your point of difference.
Of course, no agent gets their fee every single time. Our office has an average sale price of about $2 million, and in our market the price bracket of the property tends to dictate the percentage that gets charged. It also depends on the profile that listing is going to provide Marshall White and the leads it's likely to generate.
Yes, there are occasions when we amend the commission, but we also build in performance criteria, which is normally a percentage beyond an agreed price. That agreed price needs to be at a reasonable level, otherwise it defeats the purpose of having a performance-based commission.
What I say in that situation to the client is, "I'll make a commercial decision on this one occasion, but when we get to sell for you again in five years or 10 years, we wipe the slate clean. We also ask that this is a confidential agreement and is not disclosed to another agent. We also ask that if you recommend us to friends and family, you respect that each situation is different and that could reflect on the commission we charge the next time."
What I'd like to say to the agents who do reduce their fees on the basis that they think that's their only point of difference, is I wish you'd think long and hard about the other things you could offer potential clients. I wish you'd direct more effort to preserving your fee rather than automatically reducing it.
James Tostevin is a director of Marshall White Boroondara in Melbourne. He placed first in the Top 100 Agents ranking in 2013, 2014 and 2015 – and placed second in 2016. Mr Tostevin believes the key to success in residential sales is really listening to a client's needs, applying creative marketing, thorough follow-up, courtesy and careful consideration when providing advice to clients who are buying and selling real estate.