Overseas interest in Australia continues to strengthen. The November 2014 free trade agreement between Australia and China is accelerating the flow of investment dollars.
A recent report by Knight Frank suggests foreign investors were one in three in Victoria. Across states, foreign investors are still active in capital cities and those looking for better yields are starting to look to provincial towns.
Australia's relatively stable economic growth outlook, combined with the cheaper Australian dollar and better interest rates than in other developed countries, will continue our market's attraction for foreign investors.
Why agents should care
How does the Australian real estate agent gain from this massive inflow of foreign investment? There is only one way to benefit – and that is to get involved!
That raises the question: Should an "everyday agent" in Australia get involved with foreign investment?
There are very few real estate markets in Australia today that have not been, are not or will not be the focus for foreign investor attention.
On Sovereign Island, on Queensland's Gold Coast, the local real estate owners' association says foreign buyers are needed to maintain competition for high-end properties and wants the federal government to change laws that currently prevent foreign investors from buying existing homes.
The Queensland government's Foreign Ownership of Land 2013-2014 report revealed that more than $1 billion worth of real estate deals were sealed with foreigners in Brisbane and the Gold Coast. In Brisbane, Americans were the largest purchasing group, followed by people from China, Singapore, Malaysia, British Virgin Islands, the UK and New Zealand. On the Gold Coast, China dominated, followed by New Zealand, Singapore and the UK. Queensland saw people from 131 countries of origin buy property in the year to 30 June 2014.
That's just one state. I would expect the majority of real estate agents in Australia would want to tap into an ever-growing melting pot of buyers.
How agents can cash in
How can a real estate agent in Australia effectively get involved with the massive inflow of foreign investors?
If you want to expand your marketplace into the realms of the foreign investors, you can't sit back and wait for them to ring you.
Recognise the many overseas markets – Japan, China, Philippines, India, South Africa, United Kingdom, for example. Each foreign investor will have differing reasons for investing but one thing they have in common is that they see Australia as somewhere to invest because they see opportunity for yields and capital gains in a country with a solid economy and a good lifestyle.
In emerging economies like China, Thailand and the Philippines, the middle class is expanding at a dizzying rate. These are the investors who want to buy. These are the markets the Australian agent can tap into – if they know how to go about it.
As an example, Asian consumers stand out for their reliance on trusted relationships. So the 'mum and dad' property investor in Asia is most likely to make a real estate agent in their own country their first point of contact.
The Australian agent needs to have their links with the on-the-ground Asian agents already in place, and these need to be relationships of trust and respect.
Maximising the Asian buyer market is best approached though concentration on building long-term relationships and referral pipelines rather than a fixation on immediate or short-term increases in sales activity. Getting this relationship right from the start can potentially lead to a consistent and ongoing stream of sales.
There are a vast number of Australian market places that have appeal for foreign investors, and not just those from Asia. The Australian agent needs to identify the overseas buyer market that has the right fit with the agent's own market place.
Australian developers have recognised this and a lot of them are circumventing local real estate agents and heading to foreign markets themselves, participating or initiating property expos in convenient locations, and so taking the stock directly to the foreign investor.
Australian agents must look for the very best websites for their property listings to attract the foreign investor. Some websites add value though concierge services that can assist with translations, connections, rules and regulations.
Foreign investors want to deal with agents who can make the transaction as easy as possible. To do this, agents need connections with those who have the necessary expertise in complicated matters such as immigration, finance and legals.
For sure, there are skills the everyday agent can learn themselves and knowledge they can gain; but it is really about the contacts that you, the agent, make.
Independent agents may have to source contacts themselves, often having to travel extensively overseas, which takes time away from their own business. Agents who are part of major real estate networks can have a huge advantage, depending on the global reach of that network.
Even in an established network like RE/MAX, it has taken a number of years to facilitate such relationships in the Asia-Pacific rim.
The Asia-Pacific network in RE/MAX consists of Australia and New Zealand, which I head, along with 11 others: Thailand, Indonesia, Singapore, Philippines, Guam, Korea, China, Japan, India, Sri Lanka and Mongolia. Real estate business owners and agents from these regions will meet in Singapore this July for a conference and property fair, and the main purpose of this is to forge agent-to-agent links across countries.
Whether foreign investors are a good or bad influence on the Australian real estate market is a divisive topic. Foreign investment provides jobs, infrastructure and housing but we can expect it to be properly governed and scrutinised.
Any above-average Australian real estate agent should be involved with foreign investors because by not connecting effectively with this market, they could be doing their clients a disservice.
ABOUT THE AUTHOR
---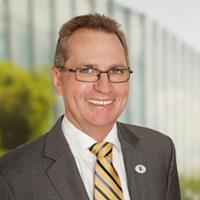 Michael Davoren has been in real estate for around four decades and held senior management positions and directorships with major real estate groups in Australia and New Zealand. Michael has also held leadership positions in the industry, having been president of both the Real Estate Institute of Queensland and the Real Estate Institute of Australia. He was an executive board member of the Chicago-based International Consortium of Real Estate Associations for five years.
Michael is an Australian Property Finance (APF) director, a New Zealand Property Finance (NZPF) director and a director of SQUIIZ.com.au.
He co-owns RE/MAX Australia and RE/MAX New Zealand.