Ever heard of something called 'phone aversion'? No, me either.
While it sounds like a strange phobia, it is a thing, apparently – and a thing we're becoming increasingly susceptible to. Widely written about, phone aversion has been categorised as a condition that predominantly afflicts Generation Y or millennials, where people would rather communicate via SMS or Facebook messages – or, in business situations, via email – rather than phone.
This claim is actually a bit of a furphy, as it's not just the younger generations that have become fearful of picking up the phone. Studies show that as technology enhances business processes, we've become so reliant on it in our day-to-day dealings that we forgo simply talking to people.
In the workplace, email will always be king. It is convenient, fast and is an ever-growing record of everything that happens. These are all great reasons to use it. But there are situations where relying on email can be counter-productive, such as conflict resolution.
Most people generally abhor conflict and try to avoid it at all costs. Fearful of the potential impact of conflict, they use email as a convenient mechanism for issue-avoidance. It is always easier, quicker, less stressful and less confrontational to address critical or challenging issues via email than it is over the phone or, worse still, face-to-face.
Upon reflection, how many times have you been drawn into an unproductive chain of back-and-forth emails or text messages that somehow managed to escalate a problem rather than resolve it? Yes, email is useful and reliable for many aspects of business, but it has its drawbacks too – most of which are easy to spot when trying to resolve a situation.
1. The language barrier
The written language can be a tricky thing to master and most of us overestimate the understanding our readers will have when they read our message. We often assume others have the same vocabulary or understanding of language that we do, so when we use words that are foreign or confusing the message risks becomings blurred.
2. Emotional intelligence
One of the biggest drawbacks of email as a medium is that it can be hard to get the EQ (emotional intelligence) right. Due to the rapid-fire nature of email or text messages, the emotional context of what we're saying is difficult to convey and wording that would seem completely reasonable in most situations can come across totally differently, often inflaming or complicating the situation. Without the benefit of voice modulation, intonation and physical signals that live conversation brings, tone and context in emails can be very easily misread. Remember, how someone says something is just as important as what they are saying. Email, for all of its pluses, strips the feelings behind the words.
3. Reactionary responses
As stated above, email and text often come with a zero latency expectation in terms of response time. As such, both promote reactive responses rather than progressive proactive responses designed to move things forward. There are countless examples of people firing off a hasty response to an incendiary message without thinking about it, usually making things worse. Yes, it's true the same can be said for actual conversations, but reactive responses during live discourse will usually be more productive. Why? Because it's always easier to bark loudly behind a remote digital fence than it is when you're standing face-to-face or on the phone with someone.
4. Prolonging the agony
When you put the above three factors together, email chains that have tried to deal with a situation often end in a farcical debate that achieve next to nothing. In many instances, due to misread words or intentions, what was originally a benign situation has escalated into a full-blown argument and is counterproductive, making the idea of an amicable resolution nothing more than a flight of fancy.
When you're in a situation where you need to deal with possible conflict or need to impart important information, try asking yourself these questions.
Can you clearly communicate your message without emotion?
Can you say it in two or three sentences or no more than a paragraph?
What's the likelihood of the respondent asking you questions that will need to be answered right away?
Is the message emotional or personal in nature?
Who are you sending the message to? Have they misunderstood your emails before?
If your answer is "yes" to any of these questions, then pick up the phone or arrange a meeting. If your message is taken the wrong way, you will undoubtedly spend more time trying to explain it through a long, ineffectual email chain.
ABOUT THE AUTHOR
---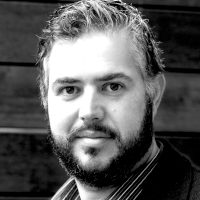 Edward is a content expert at the Know Risk Network. He has enjoyed navigating the risks associated with the twists and turns of a varied career in communications in a number of different industries, including the community sector, government and the finance industry.
Edward uses his unique understanding of the risks associated with life and its vicissitudes to help consumers and small business alike.
The Know Risk Network is a non-profit, entirely independent community education program designed by the Australian and New Zealand Institute of Insurance and Finance to improve our understanding of practical risk management and insurance. It is supported by community and emergency services groups, risk experts, insurers and government.