How many times have you missed opportunities because you didn't have the right information? Now there's a way to change that.
Chances are you've collected a lot of information about your customers and properties over the years. The problem is it's in separate Word documents, Excel spreadsheets and even on different computers. Getting your hands on the data is difficult and takes time that could be more profitably spent on other tasks.
However, lost time is not the critical issue. What's really important are lost opportunities - whether to build relationships, generate leads or seize an opening in the market. That's where the new breed of unified property applications comes in. These help you take control of your data through a single view so you can use it to further your business goals.
Here's how it works. When your existing data is migrated to the platform, you access it through the one easy-to-use interface instead of multiple applications. All information relevant to a customer can be seen in a variety of views, from high level to specific detail. You're even able to combine the data with information from third-party providers. This gives a comprehensive understanding of the customer in relation to the market. So what are the advantages?
Market more effectively
Now you can unlock the data in your business to profile customers more accurately, either individually or by segment. You can gain deeper insight into their situation and their needs, and combine that knowledge with third-party data about market trends or openings. Or you can understand their revenue potential so you can cross-sell or up-sell to deliver a higher yield. If you're following customers on social media, you can even respond quickly by cross-referencing their comments with your data.
Improve customer experience
When dealing with customers, you have their complete service history at your fingertips. You won't waste their time finding out or confirming basic details. Instead, you can get straight to resolving their queries which makes you look far more professional. Equally important, you demonstrate that you know them and understand their needs, and can provide a personalised experience to differentiate your business.
Work more efficiently
A single view through one integrated application can significantly reduce the time spent on daily tasks. All data you have is populated automatically into the fields, from contact information and financials to customer history and more. A major advantage is that you no longer have to look for pertinent information in all the diverse formats you hold. And you don't risk missing a piece of information that may be critical in identifying an opportunity.
The key issue is that the digital world has fundamentally changed the way business is done. Today's tech-savvy customers have higher expectations of service and greater access to your competitors. To stay ahead, you need to be proactive, efficient and astute. A unified view of customers will be a significant help in that regard.
ABOUT THE AUTHOR
---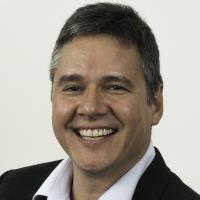 Dawie Verryne brings a solid understanding of software, IT and internet-based business models to his role as chief executive of PropertyIQ. A joint venture between CoreLogic and Macquarie Bank, PropertyIQ gives property professionals a single operational view of the industry and their business through an integrated, cloud-based software platform. Accessed anytime, anywhere and on any device, PropertyIQ provides greater insight to improve efficiency, profitability and professionalism.