You may not think that car finance has much in common with real estate, but the two industries share one very important point: customers are the key to success.
As the founder of finance company Stratton, I've learnt that a culture of exceptional customer service can build a level of trust and credibility that can't be bought through any type of marketing – and it will set you apart from the competition.
The ultimate goal is a reliable referral network, which is as crucial in the world of real estate as it is in my own industry. Here are five tips for creating a strong culture of customer service within your own company.
1. Find your dream team
In order to create a customer service culture within your agency it is essential to develop a team that is focused on clients as the number one priority. This starts with choosing the right people who have natural behaviours and attitudes that will endear them to clients. Some key traits to look for include optimism, friendliness, and enthusiasm.
Once you have the right people the next step is to properly training them in the customer service culture that you desire. Don't expect them to know what you expect; clarify your customer service goals with ongoing training sessions, and ensure a high level of current real estate knowledge so they can provide clients with useful, up-to-date information.
2. Be open and honest with clients
Genuine communication with clients is the quickest way to build trust and credibility. Quick and informative responses to questions and concerns are part of this and help to develop strong relationships. This also means keeping your clients up to date with any news or issues and avoiding exaggerated promises. If they find they can trust you to do this, then it gives clients peace of mind and confidence in your abilities.
3. Listen to what the client wants
In my experience, really listening to what clients are saying can be the most valuable tool in providing excellent customer service. While this may sound simple, it takes a conscious effort to pay attention and ask clarifying questions to get to the heart of what a client needs most from you.
If you can understand what a client wants, it will be much easier to deliver on their expectations. The practice of listening and noting what clients expect will help you build relationships and successfully meet their real estate needs.
4. Admit and learn from mistakes
While we try our best to avoid errors, sometimes they happen. Most clients understand this and will appreciate your honesty in admitting mistakes.
Even though you may not want to admit that there is a problem, keep in mind that customer service is all about the client – not you. Ignoring or trying to bury issues can just lead to bigger problems in the future and associate you with dishonesty. Admitting mistakes and going to great lengths to fix them can help you build trust and turn a potentially negative situation into a positive experience.
5. Exceed expectations
Meeting a client's expectations is good customer service. Exceeding them delivers a memorable and meaningful experience. This is the type of customer service that makes clients return and send their family and friends your way. By making it your goal to go above and beyond, you are helping to establish your personal credibility and show clients that they are valued.
By immediately integrating exceptional customer service into your work as a real estate agent, you can develop strong rapport with clients, and this will soon become a natural part of your business.
ABOUT THE AUTHOR
---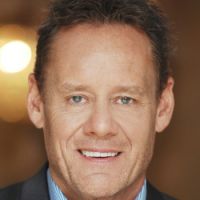 Rob Chaloner is the founder and managing director of Stratton, and is passionate about developing smarter ways to buy and finance cars. With Stratton, he's working to help Australian buyers disrupt the traditional car buying, financing and insurance markets through smarter products and online services.