Cairns has always been an exciting real estate market, but a recent influx of Chinese buyers has taken it to the next level.
It's not just the weather that is hot: the real estate market in Cairns has seen some stunning rises in the last few years. Waking from a slumber, this dynamic city has benefited from a sharp rise in international tourists as they flock to Australia to take advantage of the stunning and safe tropical destination.
With the Aussie dollar in the low 70¢ range, all of a sudden Cairns has become a very affordable option for the overseas traveller. Furthermore, the low exchange rate has seen the Cairns real estate market attracting more foreign buyers.
At RE/MAX Cairns, we would traditionally sell a few properties every year to foreigners. This would normally be a mixture of buyers from Japan, New Zealand and Papua New Guinea. But in the last 18 months, we have seen new buyers entering the market – most notably Americans and Chinese. The exciting fact is that every month there are more and more enquiries from overseas.
To take advantage of this new wave of buyers, RE/MAX Cairns has employed former Shanghai accountant Yulia Lu to head up our new Chinese Buyers Division. Based in the RE/MAX Cairns Office, Yulia has already created strong relationships with immigration agents, the local Chinese community and with other RE/MAX Offices throughout Asia. Having a good commercial background has seen Yulia cut through a lot of the cultural and business difficulties that the local agents have always encountered. Furthermore, Chinese buyers have been very comfortable in dealing with Yulia because there are no language barriers.
The main demand is around larger rural properties, with some significant sales occurring in the Cairns Southern corridor and the Atherton Tablelands. We've also put together complete house/land packages in the Cairns Northern Beaches. This new wave will surely put pressure on prices as more foreign buyers enter the Cairns market.
With daily direct flights to Hong Kong taking just over seven hours, Cairns is very high on the list for the new dynamic wave of Chinese buyers.
There are exciting times ahead for the Cairns real estate market.
ABOUT THE AUTHOR
---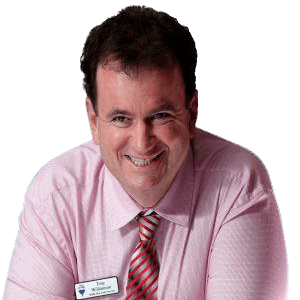 Tony Williamson joined the real estate industry in his early twenties and rapidly became a top agent in his office. He took a break from sales to pursue his love of finance, before returning to real estate in 1999 when he opened a Century 21 office. After changing to RE/MAX in 2004, Tony sold his two franchises in 2006 to focus on training, consulting and motivational speaking. Four year later, he re-entered the Cairns real estate market with RE/MAX.