There's been a lot of talk recently about how effective auctions really are when compared to private treaty. As there is no qualitative research available in this area, it's up to individual perception.
People visiting from overseas and picking up one of our newspaper real estate supplements could think that most properties in Australia are auctioned, simply because of high number of ads they see for properties being auctioned.
However, recent information from CoreLogic RP Data shows that auctions only account for a low of two per cent (Hobart) to a high of 39 per cent (Melbourne) of total sales – with Perth on 3 per cent, Brisbane and Darwin 11 per cent, Adelaide 16 per cent, Canberra 36 per cent and Sydney on 38 per cent.
Now for the correlation between auctions and seller advertising contribution: I was told by one of the top three franchise groups many years ago that the average amount spent on advertising throughout the group for properties that were auctioned was $1,832. But the average for the rest – wait for it – was $80!
Now that same group had figures to show potential sellers to convince them that auctions were much more effective than private treaty. But it is easy to see how those figures were skewed, as spending $1,832 on advertising one property versus $80 advertising another one is bound to achieve a better result.
But that would seem to indicate it's because of the amount of advertising, not necessarily the method of sale.
If we take the Perth marketplace, where only three per cent of properties are auctioned, and then study their press advertising, it is obvious there is virtually no seller advertising contribution in this marketplace. Is that because there are no auctions, or the other way around?
A colleague of mine in Perth consistently achieves seller advertising contributions above $6,000. He also charges the highest commission and has the highest market share.
However, it's not because he is selling auctions; it's because he has become an advertising expert, and sellers trust his expertise. As a result, he struggles to keep up with his repeat and referral business.
I've taught thousands of real estate agents in five countries over the past 20 years, and I notice that when agents sell an auction package, they achieve seller advertising contribution – but without that package to sell, they struggle to get it.
That is inherently wrong, as every property deserves to be promoted in exactly the same way – regardless of the sale method.
I've sat in franchise boardrooms and heard people say things like: "We need to increase our portfolio in the newspaper, so let's have an auction drive for spring."
However, don't forget: we can only properly compare auctions with private treaty sales when the advertising contributions are equal.
What should also be kept in mind is research the REIQ published some years ago, stating that "58 per cent of potential buyers were not likely to ask for further information from an ad that didn't show the price".
Please understand, I'm not for one moment saying not to use auctions, as they can be a great way to sell particular properties – and I'm certainly not advising against seller advertising contribution.
I would like to see them both done for the right reason only, which is to achieve the best net end result for every seller, but never focused on personal agent or group profile.
I am understandably biased in this area, but shouldn't those in the real estate industry be aspiring to become advertising experts? To not only achieve seller advertising contribution, but to be able to invest those funds expertly in a professionally coordinated media mix campaign?
Furthermore, shouldn't the industry take a bold step and become responsible for those hard-earned seller advertising dollars by guaranteeing the results on a money-back basis?
I'm sure that will raise some eyebrows and more than a few questions, but I hope this post stirs up some positive dialogue. For further discussion, I can be contacted at This email address is being protected from spambots. You need JavaScript enabled to view it. or www.iangrace.com.
ABOUT THE AUTHOR
---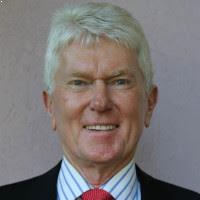 Ian Grace is acknowledged as a leading authority on real estate advertising and customer service internationally. He has spoken nine times at the US Realtors Conference, the world's largest, and is the only person outside North America to be invited more than four times.
His articles and videos have been published nationally throughout Australia, America, Canada and the UK. A Google search for 'real estate customer service ideas' shows Ian's book in the number one ranking.
With his video colleague Graeme Kelley, he produced the global promo videos for the US Realtors Conference and Expo in 2013, 2014 and 2015.