A swell in the number of listings this spring will bring positive changes to the property market.
House hunters will already have noticed a rise in homes for sale earlier in spring than usual, offering choice, better affordability and less pressure when it comes to finding a new home.
It has started to shift into a more traditional housing market along the eastern seaboard.
As listings slowly rise, we can expect price growth to still be above average but remain at a more sustainable level.
There won't be a dramatic fall away of prices in markets such as Sydney and Melbourne, where demand remains strong. However, we won't see street records continuously being broken.
Vendors need to be mindful we have enjoyed an extended period of incredible growth and may need to adjust price expectations.
The media is still going to quote these spectacular sales results, but I would suggest that these are likely to become a bit more one-off. It will be home by home. Quality will still stand out.
Real estate that offers a 'lifestyle' and that is well presented, and requiring minimal updating, will be on the top of buyers' wishlists and should fetch top dollar.
Even average agent has done well over the past two years, but as we shift into a more traditional scenario where negotiations will be a key, it will be important for vendors to do their research.
They need to ensure their agency has marketing plans and a good, active database.
Proper preparation of a property for sale such as styling or minor home improvements could pay off in the current market.
Buyers typically come within the first two weeks of any marketing campaign. There is a risk that if vendors have unrealistic price expectations and turn down offers leaving their property for sale for an extended period, then the property will lag on the market.
Changes to investor lending is, anecdotally, already starting to have an impact on the market.
They are being replaced by cashed-up buyers who previously missed out on purchasing either because of strong competition, price growth or lack of supply over the past 18 months.
ABOUT THE AUTHOR
---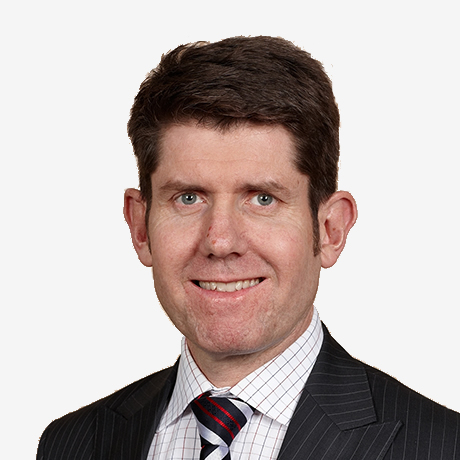 Grant Harrod has been chief executive of LJ Hooker since 2014. From 2009 to 2013, Grant was chief executive of Salmat. Before joining Salmat, he spent 13 years with Corporate Express Australia, where he served as chief executive for six-and-a-half years.
Grant has an MBA from Macquarie University's graduate school of management and is a fellow of the Australian Institute of Company Directors.