Long-established franchise groups are no longer the be-all and end-all they once were, and it's all thanks to the internet, according to one principal.
The director and licensee of Fremantle's One Agency South, Andrew Johns, has shared with REB his thoughts around the continued relevance of large franchises, and why he sees value in breaking free from them.
"Back in 1997 when I first became principal, it made sense to join a long-established franchise group," he started.
"They provided me with the tools I needed for my business to grow and succeed."
But since then, Mr Johns said the internet "has completely reshaped the property landscape".
"Everything's online," he noted.
"And not just the homes we sell and rent, but also all the technology, systems, forms and documents you need to run your business successfully."
According to the principal, while times have changed, "the traditional franchise model hasn't moved with them".
"While you still pay a hefty percentage of your revenue to head office, the value of what you get back becomes more questionable."
Back in 2014, Mr Johns said he took "a long, hard look at this high cost to business and decided it wasn't working", and while he briefly considered rebranding as an independent, "there was too much work involved".
While his journey of breaking away from the large franchise model led him to One Agency, it wasn't without an element of fear.
Acknowledging that making any drastic change can be nerve-wracking, Mr Johns said having been with a franchise group for 25 years naturally made him hesitant to switch.
But the benefits he has seen since and the commission have outweighed any concerns, with Mr Johns considering himself to now have the freedom to run his business the way he wants to without the need for approvals.
"When you're in a big franchise group, it can be difficult to speak to a decision-maker at head office, but now all I have to do is pick up the phone," he said.
"Six years on, I couldn't be happier with how it's all turned out."
His experience has led him to urge any principal who may be considering rebranding as an independent or switching to another brand: "Don't fear the consequences of jumping ship."
But before you do make a move, he has warned of the importance of getting your team's buy-in before you do make any move.
"They are your biggest asset," he stated.
Mr Johns had to work to get his team used to the idea of change: "I got my team fully on board by being very open and honest with them early on in the process, explaining the reasons for the move and the benefits we'd all get from making it.
"In the end, they all felt involved in the decision-making process, so everyone was motivated and embraced the move."
ABOUT THE AUTHOR
---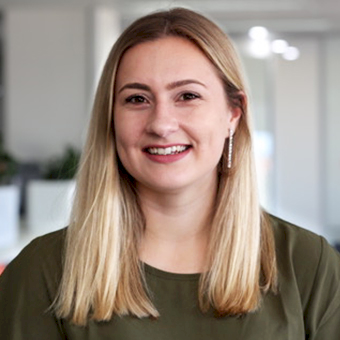 Grace is a journalist across Momentum property and investment brands. Grace joined Momentum Media in 2018, bringing with her a Bachelor of Laws and a Bachelor of Communication (Journalism) from the University of Newcastle. She's passionate about delivering easy to digest information and content relevant to her key audiences and stakeholders.