Promoted by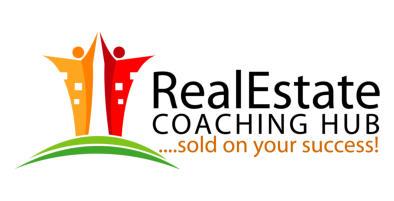 Turn off the tap and put a plug in your bathtub.  Most Real Estate businesses experience massive leakage, like having a running tap filling your bathtub, with no plug in the waste pipe.
Would you be interested to know the Top 5 areas of Leakage in a Real Estate business?  Hopefully you won't be experiencing leakage in any of these areas…
No.1 – Open For Inspections – Not gathering names, numbers, email addresses at Open Homes, and for those that do, only to be followed with little to no follow-up after the Open Home.  We have statistics that will really open your eyes and leave your jaw on the ground, with just how many opportunities are flowing through your bathtub, in just this one area of your business alone.
No.2 – Second and third round follow-up for Open For Inspections.  The opportunities that you are just hand-balling to your competitors here is staggering!
No.3 – Past Appraisal Follow-up – For as long as I can remember Agents are always busy searching for and trying to pull-in new customers, instead of just looking after the people they've already met and had the great fortune of commencing a relationship with.  Why do we constantly let these opportunities flow through our Real Estate bathtub?  It's so much easier doing business with people you've already met and started to build a relationship with, rather than be constantly searching for new clients, not to mention the fact that it is statistically 6 – 7 times cheaper to work with clients who already know you, like you and trust you.  Why is it then, that so many Agents hardly ever, or sadly never for some, follow-up their Past Appraisals, if they don't list immediately?
No.4 – Surround Property Prospecting – the vast majority of Agents refer to Surround Property Prospecting as bombing the letterboxes of the neighbour's homes either side of your Listing with a Just Listed or Just Sold flyer and hoping they'll list with you if they consider selling.  What a complete waste of time and money.  The true definition of Surround Property Prospecting is very different to the aforementioned!  Want to know what it truly means to do Surround Property Prospecting correctly?
No.5 – Database Management – why as individual operators in the industry do we not place enough importance on this one task, the very task that is supposed to line your pockets with gold bullions over the length of your career?  It's really where everything starts or stops, however sadly for most Agents, it's stopping here!  Often the information for your prospects never even make it into your chosen CRM, however even if it does, what are you then doing with the data to maintain, nurture and keep it clean?  Without an up-to-date database, you can't get true leverage in your business.
The above information is just one example of the type of content you can expect to receive when you align yourself with Sales Performance Coach, Darren Giles from Real Estate Coaching Hub, in his upcoming Group Coaching program "Sales Breakthrough".
Today is your LAST CHANCE, (Doors Close at 5pm today) to join the 2017/2018 intake for Real Estate Coaching Hub's "Sales Breakthrough" Group Coaching Program.  Join the program TODAY for a very small monthly investment, to unlock and realise your true potential.  With this opportunity, you will receive invaluable assistance, advice and support and see a remarkable return on your investment.  
You may already be a successful agent, wanting to take your business to the next level and struggling to break through your glass ceiling, battling constantly with time management and life balance, while diligently and desperately searching for ways to improve and provide a better quality of service for your clients. You have a burning desire and a real heart for the business and want to be in the Top 100 Agents in the country…why not even the Top Agent – the No.1 Agent in the country? If this your desire, then join the "Sales Breakthrough" Program and find the support you need to help take your business to the next level, implementing quick actionable strategies to rapidly grow and scale your business – strategies that will better support your goals, dreams and aspirations.
Multi-Award Winner Coach, Darren Giles, has 20 years' plus experience in the industry and has been Coaching Real Estate Agents across the country for over 8 years bringing his wealth of experience to the table and assisting Agents to reach their full potential.  This is your opportunity to put your career on the right course, and in the group environment of the "Sales Breakthrough" Program you will also benefit from the synergy of working with like-minded people, and learn and grow from others' perspectives. Coach Darren will share his tried and proven 12 Step Formula to Success, and will guide you through the obstacles blocking your way.  He will equip you with strategies you can use immediately, and help you to maintain the positive attitude necessary to bring your success within reach.  He has a personable, approachable style, and will help keep you accountable to achieve your goals.  He brings wisdom and a discerning intuition to help you solve issues, work through problems, and make good business decisions.  Join the "Sales Breakthrough" Group Coaching Program to benefit from this industry expert.  Take action – say "YES" TODAY…Doors Close at 5pm Tuesday 12th July and that will be it for another year!  Don't miss out…Join now!

Go to salesbreakthrough.com.au to see the testimonials, and for more information about what is in store for you with this exciting investment into your future.