CoreLogic has launched a brand new iPhone app for RP Data Professional subscribers.
As the ultimate replacement for Mobile Pro, RP Data Pro (now for iPhone) is dressed for success with a new classy look and feel and is now a universal native app that works seamlessly across iPhone and iPad.
Data and reporting – everywhere you need it
Imagine how much more business you could write if you were not stuck behind a desk? With RP Data Pro you no longer need to be in the office to maximise your productivity.
The new RP Data Pro app gives you the power to research, compare properties and create reports at a touch on your iPhone or iPad – in the car, at a cafe or in front of your clients.
RP Data Pro is now available as a free download from the Apple App Store and is available for free as part of your RP Data Professional subscription. Simply download and log in with your RP Data username and password.
Search nearby when out and about
With one tap from the home screen, you can easily view the latest property transactions around your current location. Extremely useful when you're driving through a new area, notice a new signboard, or simply want to get up to date with the latest happening around you. Search Nearby performs a map radius search and gives you the data you need to be the local expert.
Multiple ways to search
No longer do you have to specify what type of property search you want to do.
Whether you're searching for a specific property, a street, suburb or postcode, the predictive address search means you can simply start typing, and suggestions will be displayed.
Looking for properties currently or previously owned by a particular name? Simply swipe to the Name Search option and begin searching. Name search is currently only available in NSW, Queensland and WA.
You can also swipe to Parcel Search, allowing you to find properties where all you have is the lot/plan number.
Flexible display and refinement options
Whether you're looking for a specific type of property, or if you're simply researching an area, RP Data Pro allows you to refine the results and choose the display options to help you find what you're looking for.
Toggle the search results view between Thumbnail or Map view, helping you spot trends or view more context and detail about properties of interest. Refine the results using a number of filter criteria, including property type, property attributes and last transaction type – recently sold, for sale or for rent.
Powerful Compare feature
Finding similar properties is easy when our advanced algorithm does the hard work for you. On any property detail page, we present the most relevant nearby comparable sales and listings in an easy to browse format.
Simply swipe to browse through the properties and tap on any to view the full detail, or view them together on a map.
Personalisations to access properties and searches faster
Want to quickly be able to access a list of properties you're current prospecting? Track a list of comparable properties for a listing you're working on?
Our Favourites feature lets you build any number of custom lists and add properties to them, so you can easily access them again later – as a list, on a map, or individually. Simply tap the 'star' icon on any property to add that property to one or more favourite lists.
In addition, you can easily save frequent searches for quick and efficient access to the information you care about. The 'saved search' includes the geographic criteria (street, suburb or postcode) as well as any refinements you apply.
So if you're always searching for 3 bedroom houses in Balmain that have sold in the past month, or you frequently search for sale or for rent unit listings in Cannon Hill, then try Saved Searches. Simply tap the Save Search icon from any search results page to save the search.
Multiple report options
Give superior customer service while you're mobile with one-click access to Property Detail and AutoVal reports, so that your customers receive detailed information.
• Launch Sales CMA and Rental CMA – one-tap to launch the CMA workflow in RP Data Professional in the browser
• Generate CoreLogic AutoVal – opens PDF which can be shared/emailed
• Generate a Property Report – a customisable report which opens as a PDF to be previewed or shared/emailed with clients.
Simply tap the Report icon on any property detail to page to access the reports.
Customisable property report
Generate a property report for any property, with customisable details that appear on the report cover page – including who you're preparing the report for, as well as your own contact details.
You can also choose whether to include the AutoVal Estimate section in the report, giving you the control over what you present to clients.
The property report is CoreLogic branded, but for large franchises we can create customised cover pages and colours to ensure your brand is maintained.
One-tap sharing
The report PDFs are returned to your device for previewing and easy one-tap sharing using the standard Share icon in your iPhone or iPad.
The report is automatically attached to your email, allowing you to customise the recipient, subject and message.
In less than a minute, you've generated an AVM or property report and shared it with a customer or prospect – providing great customer service and showing your local expertise, all while on the go.
Extensive property details
Research a property or answer a market query anywhere, any time with the ability to view extensive property details in RP Data Pro.
Look up key information about the property of interest, including key attributes, last sale details, property history, image gallery, AutoVal Estimate, listing description, and more, to get the full picture about a property.
Compare to similar properties and view dynamic suburb insights to ensure you are armed with all available information, positioning you as the local expert.
Property History
Use the history of a property to gain a deeper understanding and to help you make decisions. The Property History section shows all transactions of a property in an easy-to-read timeline, ordered by newest events first.
Each timeline event includes key details about the transaction, including the listing/selling agent and agency, listing/sale price and owner details (where available). The Year Built is also included, where available or supplied.
You can also filter by sales, listings or rentals to get a summary of relevant transactions.
Dynamic Suburb Insights
Use the Suburb Insights metrics to gain a better understanding of market movement and potential future trends and to help position yourself as the local expert.
Interactive Median Value and Number Sold graphs let you see changes over the past 12 months.
Key suburb metrics such as Stock on Market and Average Days on Market help you position buyers and sellers and understand suburb turnover.
Help Centre
Get help when you need it using our Help Centre, which includes:
• Searchable FAQ knowledge base
• Chat with customer care via iMessage-style chat feature
• Email customer care or give app feedback via the email links, which include the App Version and Device Info to help with debugging any problems
• Click to call Customer Care
FAQ
1. How much will it cost?
It will be free as part of your CoreLogic RP Data Subscription. You will be able simply to download it and log in with your RP Data username and password when the app is available.
2. Can I use RP Data Pro on my iPad at the same time as on my iPhone?
RP Data Pro for iPhone and iPad can be used at the same time.
3. What will happen to the current Mobile Pro iPhone app?
The Mobile Pro iPhone app will be decommissioned by 30 June 2016. We'll give you plenty of time to transition to RP Data Pro.
4. What about an Android version?
Eighty per cent of our customers are currently using Apple iPhones and iPads, so that's where we invested the time and money for this first version. For now, Android users can continue to use RPP on their mobile or tablet by browsing to rpp.rpdata.com on Chrome.
Get started now
RP Data Pro gives you the power and flexibility to conduct your property research out on the road, combined with a beautiful and intuitive interface that will impress clients.
RP Data Pro is available to current CoreLogic RP Data Professional subscribers only and requires an internet connection via wi-fi or 3G/4G (network charges may apply). Download from the App Store.
ABOUT THE AUTHOR
---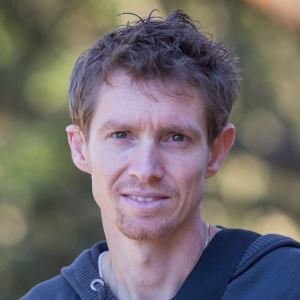 Mike Salway is a Senior Product Manager at CoreLogic, looking after the RP Data Professional suite of products including the RP Data Pro iPhone and iPad app. Mike has a background in technology and product development and a passion for delivering a great user experience to CoreLogic's diverse customer base.