If you think real estate professionals in their current guise are doomed, spare a thought for upcoming agents. Today's young minds are being programmed for failure, let down by those around them.
We've pondered the demise of the existing real estate model a lot in this series but we should be more concerned for today's developing agents – tomorrow's agents of the future.
We recently tuned in to a summit of guest speakers inspiring the young professionals of our industry. They could have picked a number of topics –  customer focus, team collaboration, value delivery or the next revolution.
Instead, upcoming agents copped the typical posturing about personal sales volumes, money, social media celebrity, hot cars and sharp suits.
It would be funny if it weren't so sad. Impressionable young minds look to leaders for vision, inspiration and guidance. And this is what we offer them?
Contrary to industry belief, our customers have no desire to become rock star agents. Yet, we encourage young agents to work on their image instead of their customers.
Unfortunately, they soon learn those hero agents take all. They control all the opportunities.
Aspiring minds grow weary of this. They go looking for a better culture and environment that supports everyone and realises the customer comes first. They look for an environment where all agents deliver the service/experience customers want. They want a network in which all agents are rewarded.
We need to create that environment for them.
Your customers want a team of professionals with an intimate knowledge of their corner of the market.
Young minds should be thrown into an intense environment where they can learn this faster and better than anyone. They should have a window into key deals, no matter how big or sensitive that may seem.
Encourage your developing agents to service buyers. Building better relationships here means future listing opportunities and a superior/consistent experience for you buyers and sellers. That is, if you're playing the long game with your people and your business.
Established agents need to remember that upcoming talent is not the competition. Like a sporting team, the best collaborative environments are more than the sum of all their parts.
Agents talk a lot about growing a team under them. But less is said about building a collective of professionals working together, helping each other to deliver a better experience for buyers, and ultimately, sellers.
The success of a group delivers big rewards for individuals. You're either an individual with a good support network or you're a team. These two ideas sound similar. But one has a glass ceiling and the other nurtures exponential growth.
That should excite even the biggest rock stars in our industry.
Star agents and selfishness aren't the only barriers for collaboration and development. At times, it's fear of failure that gets in the way.
Young agents don't get to pitch clients and they're not let into that crucial pressure cooker environment. That's where growth and development happens, coming with experience. Instead, they're told to hit the phones and hand over opportunities as the stars continue their reign.
Yet, the only way to build better agents is to allow new people to mess up. Let them try. Hell, let them fail. They need this support and encouragement.
Let's learn from mistakes instead of panicking and removing opportunities from developing agents. You want new players to come out of their shell and become future leaders on your team. That means making it safe for missteps and mistakes. We need to develop a support network built on trust and humility. Don't restrain young agents from their next big break.
Rock star agents can spend all day swaggering around a stage promoting their wins, followers, cars and suits.
But let's create new stories with more substance.
Let's hear about how a team culture boosted someone into their leading position. Let's hear about how your collaborative approach instilled upcoming agents with the confidence to do their job well, above their competitors.
When you see a true team environment stimulating all your talent, it's pretty special. Not to mention, powerful for business.
ABOUT THE AUTHOR
---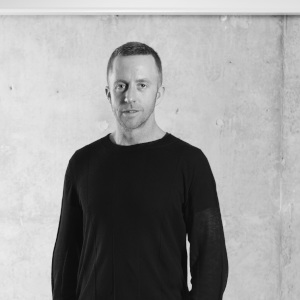 Shannan Whitney is the CEO of BresicWhitney.