It is fair to say that we can do a lot more today in a lot less time than we could even five years ago.  With the rampaging rate of change in the world of technology, we can sometimes forget the true reason all these new inventions and ways of doing things exist.
Blogger: Alister Maple-Brown, CEO, Rockend
We can now read something or get access to certain information within a few seconds that would have taken hours or even days to achieve only a few years ago.  This is the promise of technology – helping us save time in achieving an outcome.  The second part of this promise is improving what it is that you provide and sell to your customers.  In a business sense, this is particularly important as it relates to growing a business and growing revenue.
All technology should do one of two things, or even two of two things at times.  It should first of all save time.  This can be by improving a process, decreasing the chance of error, allowing a user to do more in the same period of time or similar.  In other words, technology should improve productivity.  For example, if it takes a user two minutes to enter an invoice into a database, that person will be able to process 30 invoices an hour or 240 a day.  If new technology were introduced that allowed the same goal to be achieved in 30 minutes, rather than 240 minutes, then technology would have played its part by saving 210 minutes or three and a half hours.  This equates to a dollar saving equal to the labour rate for three and a half hours.
While there may not be a tangible saving, the situation now creates an opportunity of that resource to do something else for those three and a half hours. Alternatively the resource could process more than 16 times the original volume in the same time.  Whichever way you slice and dice the situation, as long as cost of the technology is less than the cost of the labour that is saved, then you are ahead.
The second goal of technology in business is to help you improve your product and/or service.  By offering more or differentiating yourself from you competitors, you are putting your business in a strong position to not only retain your current clients but to also attract new clients.  The trickle down from this is that more revenue will come from your current clients over time and additional revenue will come from new clients.  In this example, technology is helping you make more money.
New technology is around us every day and at times it can be overwhelming.  Whatever new tool or software you may be looking at, I encourage you to ask yourself whether or not it will save money (time) or make money (grow your business).  If you can clearly point to at least one of those factors then it's likely worth pursuing and implementing into your business. 
ABOUT THE AUTHOR
---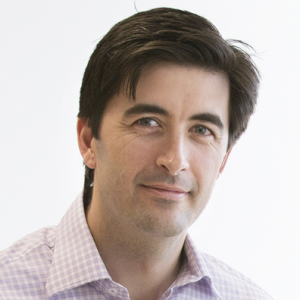 Alister Maple-Brown is the CEO of leading property management software provider, Rockend.  After completing his BA in both Australia and the United States he worked on Capitol Hill in Washington, DC followed by two years as an analyst, trainer and business development manager in the worldwide sales division at Inktomi, a rapid growth software business in Silicon Valley, California.
Alister has been with Rockend since 2001 and as sales manager grew new business revenues by 40 per cent over the years before moving into the marketing team until 2007. For the following three years he led the product development team before moving to the role of general manager of PropertyTree, Australia's first cloud based property management solution. In mid-2012 Alister became CEO of Rockend.
Alister is dedicated to the development of innovative technology which will become even more central to Rockend's future progress in the property industry.
Make sure you never miss an episode by subscribing to us now on iTunes
And dont't forget to leave REB a review!

Listen to other installment of the Real Estate Business Podcast