It's no secret that the age of technology is rapidly changing the expectations of the consumer when it comes to their needs.
While this can seem challenging at times, it's important to have some processes in place that can assist in ensuring that you have a well-informed and happy customer in the most efficient way possible, which will not just meet but exceed their expectations.
While technology is changing, there are still many key concepts to remember when you are crossing paths with your clients. How well they are carried out can either strengthen your relationship or it can head south fast.
1. Regularly review rents – regular rent reviews will assist in keeping your owners happy as well as increase revenue to the agency.
2. Don't make promises that will be broken – this will only upset the client as well as yourself when you can't keep that promise.
3. Pick up the phone and make the call – don't forget about this little piece of technology. A phone call will often assist in diffusing a situation much faster than a long-winded email trail.
3. Offer online access – this will save you time and make your owners and tenants happier as they are able to access their details 24 hours a day, 7 days a week. It can also assist in reducing calls and emails to the office.
4. Consistency is key – follow your systems and make sure that everyone in your team is carrying out the same task in the same way.
5. The little things matter – sometimes there will be situations that you think are incredibly insignificant. While this may seem the case to you, it may be a far larger deal to the owner or tenant.
6. Happy calls – these are a great source to build the relationship with your client. Give them a call out of the blue, just to say hi and find out how they are rather than them receiving the usual calls relating to their property.
7. Survey your clients – surveying your owners at least annually will help in finding out how they really feel about you and identify areas of improvement or let you know how great you are! Often people are much more comfortable commenting in an online forum than face to face or over the phone.
A little something to leave you with from Jerry Gregoire: "The customer experience is the next competitive battleground".
ABOUT THE AUTHOR
---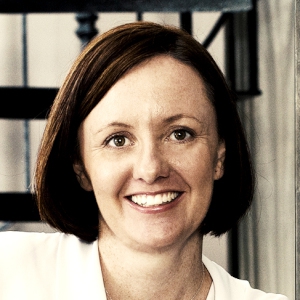 Heidi has been immersed in property management for over 14 years' dealing in all aspects from leasing, property management, business development and team management. Adding to the mix with 5 years as a Trainer and Consultant, Heidi has worked with small and medium-sized rent rolls in implementing systems and procedures to increase efficiency, growth and profitability within agencies. 
Heidi brings enthusiasm and energy to Real Plus and is passionate about system implementation; procedures and staff training that can assist in reducing stress and saving time while helping clients have a more profitable property management business. 
Make sure you never miss an episode by subscribing to us now on iTunes
And dont't forget to leave REB a review!

Listen to other installment of the Real Estate Business Podcast