As a property manager, how often do you see rental properties that have become tired and worn down over the years?
We know that these properties could see a higher rental return if they had a fresh coat of paint or a few updates. It can be hard to convince the owner to make the initial investment, even if we know that neglecting the property will compound the issue and actually devalue the investment in the long term. 
It's interesting that we often do not view our software investment in the same light. When was the last time you upgraded your software or did some training on the new features in the program? We all receive reminder notifications and automatically put them on the 'to-do list'. The small time investment required to implement a software upgrade could save your business significant amounts of time and money. A quality piece of real estate software should improve your efficiencies and act as an extra one or two staff in a business (depending on the size of your business). How can you and your business ensure you are maximising your software investment?
Feature use
It may come as a shocking statistic, but approximately 80 per cent of agencies are only using 60 per cent or less of their software's functionality. Software is designed to help your business increase your bottom line, streamline processes and automate your time-consuming and mundane tasks. By not leveraging the full functionality of the software, your business may not be working as efficiently as possible.
Software upgrades
Software upgrades improve overall functionality of your software investment. Each upgrade hosts new features or enhancements all designed to better service your business. By delaying the upgrade to your system, you can significantly disadvantage your business.
Training
The increasingly busy nature of real estate means that training is often noted down on the to-do list but never actioned. Once you have upgraded your software, taking the time to learn the new features can have many long-term benefits that make the monetary and time costs worthwhile. Ensuring all staff are trained across the software will help your business provide consistent customer service and create standardised processes within your business.
Always remember, the technology your business is using should be either saving you time or saving you money. Maximising the functionality of your software investment ensures that this is the case.
ABOUT THE AUTHOR
---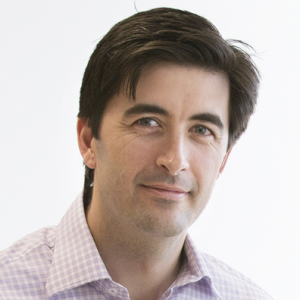 Alister Maple-Brown is the CEO of leading property management software provider, Rockend.  After completing his BA in both Australia and the United States he worked on Capitol Hill in Washington, DC followed by two years as an analyst, trainer and business development manager in the worldwide sales division at Inktomi, a rapid growth software business in Silicon Valley, California.
Alister has been with Rockend since 2001 and as sales manager grew new business revenues by 40 per cent over the years before moving into the marketing team until 2007. For the following three years he led the product development team before moving to the role of general manager of PropertyTree, Australia's first cloud based property management solution. In mid-2012 Alister became CEO of Rockend.
Alister is dedicated to the development of innovative technology which will become even more central to Rockend's future progress in the property industry.
Make sure you never miss an episode by subscribing to us now on iTunes
And dont't forget to leave REB a review!

Listen to other installment of the Real Estate Business Podcast