Why are you still preparing leases the hard way when electronic leases are the way of the future?
The majority of us pay our bills electronically. Why? Because it's fast, easy and we'd rather spend our free time doing things that are actually fun.
However, there are some people (not kidding, they still exist) who do not trust electronic payments. These people will drive to an ATM, withdraw money, walk to the post office with their paper bills in hand, wait in line and pay the cashier.
That seems crazy now, right?
But when electronic payment options were first introduced, people were wary. It was different. It was new. Was it safe? Was it just a fad? Or was this the future?
Right now, there's a similar e-revolution brewing in the property management industry – electronic leases.
A total game changer, iAgree electronic signatures is making waves in real estate offices across the country.
Similar to the simplicity and convenience of e-payments, electronic leases/management authorities are a faster, easier and less stressful way of preparing and signing documents.
Think about how long it usually takes to type up a lease, print it, call the tenant and then wait for them to come in and sign it. And then you have piles of paper to file afterwards. Wasted time, paper and administration efforts.
iAgree started with just leases, but now include management authorities, lease break documents, tenancy assignment forms – basically anything that needs a signature.
Property managers using iAgree love being able to prepare an electronic lease (already branded with their company's logo and colours), sending it to a tenant, and having it signed and returned electronically in just five minutes. Five minutes!
The data is stored in the system and when a lease is up for renewal, it's just another five minutes to process. You can now get 10 electronic leases signed and returned in the time it used to take to do one. Both tenants and landlords are thrilled with the speed and ease, and it's this forward-thinking that sets these property managers apart from competitors.
So why are we still doing things the old, hard way?
Well, for one, people are afraid of change. It's the early adopters who are quick to embrace new technology like this. They're the ones actively looking for ways to streamline processes, reduce the workload of their property managers and offer a cool, modern edge to landlords and tenants.
And iAgree's electronic leases tick all of those boxes.
The second factor, is that the Australian Residential Tenancy Act is not keeping up with modern technology. Some people question the legality of an electronic signature, and unfortunately our legislative bodies have been lagging when it comes to addressing this.
And waiting on legislation to change...
When fax machines were introduced, the validity of faxed signatures was questioned too. But we soon got over that.
iAgree electronic leases have been designed to comply with the more recent Electronic Transactions Act. The federal act states that in order for an electronic document to be valid, you must have a person's consent to communicate with them via electronic means, and you must be able to identify the signee.
iAgree covers these bases too with a two-factor authentication. An electronic signature is created and verified by a unique SMS code sent to the tenant's phone. The tenant can have their lease signed on their mobile phone with the tap of a button from anywhere in the world.
No pens, no printers, no worries.
So where to from here? Infinity, and beyond.
One day we may be signing documents by telepathic means. But until that's a reality, let's work towards a simpler future starting with electronic leases and other documentation – management authorities, lease break forms, smoke alarm forms – basically anything that requires a signature.
With all that extra space once you start going paperless, you better start shopping for new plants and cool furniture to fill your newly cleared up office! Oh, and you can throw away your stapler.
ABOUT THE AUTHOR
---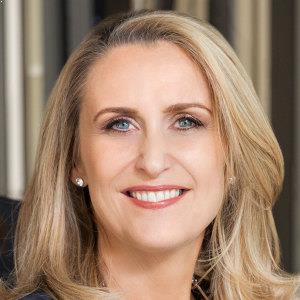 As a property manager and licensed estate agent for over 25 years, Liana knows how much work volume there in property management. So as one of the co-founders of iAgree, an industry specific electronic signing program, she is excited to be shaking up the way real estate documentation is prepared and signed by offering a cure for property management headaches, overflowing filing cabinets and hours wasted waiting for leases to be signed/returned. Liana is passionate about technology, paperless offices and not having to use your stapler! For more information please visit iagree.com.au or call Liana at 0413 731 999.