There are countless opportunities to network online, but most agents do not take advantage of them to build an engaged network. Here are five easy steps to muscle up your online network.  
Today, just 9 per cent of agents use social media to promote their listings. However, a well-connected agent can use his or her network to source expertise, promote properties, and find sellers and buyers. You can do so with these five steps:
1. Make an excellent introduction
As an agent, you're probably a charismatic people person, but your online presence might not reflect this. An incomplete or poorly written agent profile, for example, can come off as disinterested or awkward to people online. You don't have to write a novel; a few well-written paragraphs are more effective.
Include relevant keywords — like your key markets and your specialties — to bump your professional profile to the top of relevant search queries, making it much easier for people you know to find you online. Great, optimised content is the key to an excellent online introduction.
Be sure to include a clear, professional photo to your agent profile so that colleagues and clients can identify you easily. Visual content is highly engaging, so once you have your professional profile set up, feel free to share photos of your listings liberally on social media.
2. Sync your in-person and online contacts
Now that your introduction is on par, add colleagues, clients and other in-person contacts to your real estate portal or LinkedIn network, or ask them to follow your professional Facebook page or Twitter account. Use these social platforms to keep up with in-person contacts, especially those contacts you don't see on a daily basis.
By reaching out to a contact online, you demonstrate that you're interested in maintaining a lasting relationship with that person. People you have a lasting relationship with are more likely to remember you when they need an agent or when a friend asks for a referral.
A strong online following also demonstrates, to potential clients, that you have an extensive database of real estate contacts to draw from. Clients typically understand the value of contact databases and may search actively to find an agent with impressive connections.
3. Reach out in online communities and professional groups
Now that you've synced your in-person contacts, it's time to start expanding your network online. Don't shoot off a bunch of random friend requests. You're unlikely to form meaningful relationships with people you meet this way. Instead, find contacts by mingling in online communities.
Start making professional contacts by asking to join relevant professional groups, preferably ones you are also a part of offline, or by mingling with others in relevant online forums. You don't have to dedicate a huge amount of time to make a positive impression; just chime in occasionally with a good question or helpful insight.
Online professional groups, like those above, and real estate portal forums are excellent places to make useful professional connections. These connections can, however, fade quickly unless you maintain an engaging presence online.
4. Use social media to keep clients in the loop
Deepen your relationships with your contacts by maintaining an engaging presence on social media. Keep your network active to increase your social capital by connecting members of your database — like buyers and sellers — with one another.
Tagging someone, as the real estate photographer Michael Berube does above, shows your contacts that you're following them personally. Balance sharing content that everyone can enjoy, like a photo of your latest listing, and sharing relevant shout-outs and thank-yous.
Your social media account should build trust with clients. Set up a professional page, free of personal complaints and politics, where you can interact with your professional contacts. Even on your personal accounts, don't publish a post publicly unless you're comfortable with anyone seeing it.
5. Harness the power of word-of-mouth advertising
Nearly three in four people make purchasing decisions based on word of mouth. On social media, it's easy to share information. When posts go viral, they get thousands of views. It is, therefore, the ideal place to spread positive word of mouth about your property listings.
There are two ways to harness the power of word of mouth advertising on social media. The first is to create amazing posts — gorgeous photos of a new listing, for example — that your contacts share with their friends.
The second is to actively pursue online referrals. When your friend recommends you in a post, follow up in the comments section. Thank the person who referred you and invite potential clients to contact you. A follow-up helps turn word of mouth into action.
A strong network of buyers, sellers and industry experts can help you do a better job meeting and exceeding your clients' expectations. Use an optimised online profile and online tools, like social media, to help maintain a community from which you can source expertise, promote properties and connect sellers and buyers.
ABOUT THE AUTHOR
---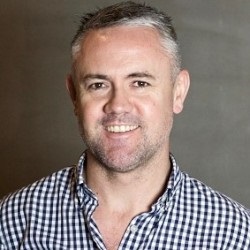 Rod Smith is the CEO and founder of Realtor Profiler. Realtor Profiler is a rapid content generation service for real estate profiles. It transforms real estate professionals' online presence in minutes.