It's widely reported that prices have hit their peak, auction clearance rates are cooling and listings are hard to come by. Now is the time to look for alternative ways to list and sell property, add value to your vendors and save them money.
A tried and tested method of sale is regaining momentum—the off-market sale. With listings hard to come by, how do agents secure an off-market listing and then reach beyond their existing databases to maximize the sales prospects?
Traditionally, an agent who lists an off-market property sources buyers by sending an email blast to their own database. In some cases, the agent would have the off-market listing for a set period of time (as in a "pre-market" listing) or as long as it takes to sell the property.
Such case brings to mind one scenario I encountered recently.
I had a client who only wanted to sell off-market and was happy to have me introduce buyers from my database, which I did. Unfortunately, even within a large agency, it did not suit any of our "ready" buyers. The identical outcome occurred when the vendor later tried the same process through another large agency.
The issue has often been that where an agency does not immediately have the perfect buyer, there was nowhere else to promote their off-market properties to a wider buyer audience. This is where using an off-market listings portal can become an extension of the agent's own database, and assist in listing properties without expensive advertising costs in this current market.
Using all tools now available, off-market properties can be a great outcome for all. Agents get listings, vendors limit their advertising costs and buyers get access to properties for sale that they would otherwise have been unaware of.
Here are my top three tips for securing an off-market listing and driving a successful sales process:
1. Position off-market sales to vendors as a cost-effective way to take a property to market since there are no expensive advertising costs.
2. Use an online platform to reach beyond your own buyer database. These platforms have the ability to connect agents with ready buyers quickly, based on matching requirements. In a changing marketplace, this is a sensible way for any property to start its "sales life".
3. If the property doesn't sell off-market, the agent, now with the listing, can discuss alternative methods of sale with the vendor.
ABOUT THE AUTHOR
---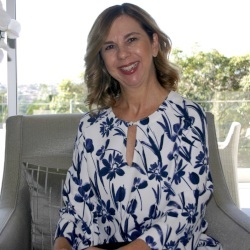 With years of experience in real estate Liane Fletcher understands buyers and agents alike.
After identifying a gap Liane partnered with Larry Mendelowitz to launch Property Whispers, an online platform for off-market properties.