New research has shown legal and regulatory concerns around implementing new technology are preventing real estate businesses from driving innovation in the sector.
According to global legal business DWF's new report, Techtonic Shift in Real Estate, 45 per cent of those surveyed said that they were unclear or worried about the legal/regulatory implications of new technology, admitting that this was their biggest obstacle to implementing new tech within their business.
Forty-three per cent shared cyber security fears and 42 per cent said a lack of available data was a key barrier in the take-up of new technology.
Despite the fears, however, the report also found spend on such technology will grow substantially over the next 12 months. Thirty-five per cent of companies surveyed intend to spend more than a quarter of their IT budget on new technology innovations in 2020, up from just 12 per cent in 2019.
Further, 55 per cent of respondents agree that implementing new technology within their business is a key enabler for growth that will lead to better decision-making, with 45 per cent highlighting artificial intelligence (AI) and machine learning (ML) as their greatest enabler for such expansion.
"It's clear from our new report that the industry is at a tipping point when it comes to adopting new technologies," said Melanie Williams, partner and global head of the real estate sector at DWF.
"While technology brings a host of new opportunities to the real estate sector, it also comes with concerns and challenges which, through a thorough approach to risk, can be overcome.
"Our global survey has uncovered a sector on the brink of positive change. While the real estate sector has been viewed by some as being behind the curve, technology has the potential to transform businesses — whether it is through the use of blockchain to provide increased liquidity and transparency on transactions, or the use of artificial intelligence to allow ever more accurate investment decisions to be made.
"Technology is set to shake up the real estate sector, and those businesses which embrace change and invest in new innovation will ensure they're one step ahead in driving forward a more digital future."
ABOUT THE AUTHOR
---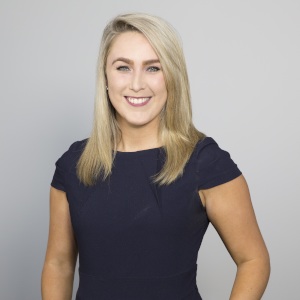 Emma Ryan is the deputy head of editorial at Momentum Media.

Emma has worked for Momentum Media since 2015, and has since been responsible for breaking some of the biggest stories in corporate Australia, including across the legal, mortgages, real estate and wealth industries. In addition, Emma has launched several additional sub-brands and events, driven by a passion to deliver quality and timely content to audiences through multiple platforms.
Email Emma on: [email protected]com.au