Technology is a hot topic in the property sector at the moment. Managed App director Thom Richards suggests, however, that some tech solutions have greater practical functionality than others.
Anyone connected to the property management industry knows there are some crazy tech concepts out there — empty boasts of full automation, efficiency statistics based on far-fetched assumptions, visions of tenants talking to Google Home and everyone using AI.
You will also know, if you work day to day as a property manager, that it's hard enough to get a landlord, tenant or tradesperson to even log in to access a PDF, let alone have them deal directly with a machine.
It will be a very long time before the industry successfully adopts and sees results from this type of tech. Most agencies around Australia still run a server and a trust account with 20-plus-year-old software.
However, the brave new world we need as a sector to operate within is now upon us — and I'm certainly enjoying the journey.
How the smart agencies approach tech
The smart agencies focus on easy-to-use platforms that boost internal efficiencies and assist (rather than replace) staff. They also give their customers and clients absolute flexibility when it comes to interacting with the new technology.
That has always been our thinking as we have developed the Managed App, the most innovative property management platform in Australia.
The concept was always focused on bringing investors, tenants and tradespeople closer by connecting them seamlessly to property managers and their processes.
With the latest Workflow module, the platform tracks the next steps in a property manager's process, automatically resolving administrative tasks while keeping all customers and clients in the loop as the agency progresses through each job.
We have also launched Managed Chat, a module that keeps all property management conversations within the app (and out of your email inbox). This boosts transparency, encourages collaboration within the agency's team and supports compliance by recording all communications in the one place.
One of the first agencies to have access to the Managed Chat and Workflow modules was LJ Hooker Avnu.
At the time of integration, Nick Georges, Avnu's head of property management, said: "The Managed App is unlike anything I have used before, or even seen.
"The creation of the workflows and automation are one thing, but the easy-to-use nature and communication modules mean that our team have full control of processes from start to finish.
"It's an estimate, but I think the Managed App takes about 70 per cent of our agency's admin work away, reports on all activity seamlessly and allows us to focus on service and growth."
As a forward-thinking business, Georges' sentiments towards the Managed App was certainly encouraging — affirming the proposition of the Managed App and why we had embarked on creating the platform for tomorrow's property managers.
An app for all users
The Managed App has been designed to cater for users at different ends of the spectrum — from the tech-savvy early adopters, who love the app's internet-banking-style interface and want everything immediately at their fingertips, through to the old-school who may only want a statement and payment at the end of the month.
An agency can configure the Managed App to suit both types without compromising internal efficiencies.
This means property managers can spend more time on customer-centric activities, comfortably increasing the number of properties per property manager, increasing profit margins and protecting management fees by adding value to their service.
Working on the creation of the Managed App has been an enlightening process, diving deep into the operations of property management businesses across the nation and appreciating the strains, stresses and frustrations.
This connectivity with the sector will help shape the platform into the future, ensuring Australia's property management sector has the best tool possible to deliver value to landlords and tenants.
ABOUT THE AUTHOR
---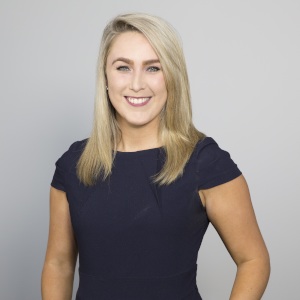 Emma Ryan is the deputy head of editorial at Momentum Media.

Emma has worked for Momentum Media since 2015, and has since been responsible for breaking some of the biggest stories in corporate Australia, including across the legal, mortgages, real estate and wealth industries. In addition, Emma has launched several additional sub-brands and events, driven by a passion to deliver quality and timely content to audiences through multiple platforms.
Email Emma on: [email protected]com.au