The philosophy behind buying property in Australia has led to the nation having one of the most sophisticated proptech markets in the world, according to an expert in the space.
Speaking to Smart Property Investment as part of this month's proptech special, Managed co-founder and director Nick Bouris said that while US technology, broadly speaking, is miles ahead of the Australian marketplace, this differs when exclusively talking about the innovation occurring in the local property space.
The notion of the Great Aussie Dream, whereby people envision themselves as becoming a home owner as soon as possible, is driving greater development of proptech in comparison to overseas jurisdictions – and it's all to the benefit of the Australian investor, Mr Bouris said.
"It's actually interesting because we are such a small population, and I think we have the best proptech market in the world, and that has a lot to do with the fact that we're totally obsessed with real estate here in Australia," Mr Bouris said.
"I was watching a debate not long ago which involved a friend of mine, Chris Joy – he's an economist – and he looks at all things regarding property prices and general macroeconomic conditions. He was debating this other fellow, who was a bit of a doomsday guy, and he mentioned that Australia, by a long margin against the rest of the world, elects to hold property on their own balance sheets.
"In most places around the world, you invest in real estate via an institution, by a managed fund or something like that. So, Australians typically invest less in stock and in managed funds/bonds, stuff like that. They prefer to take their money and go and buy property, whether it be owner-occupied or an investment property, they love investing in property.
"When you have such a high demand for property as an asset class, you get this industry working around it. You've obviously got tonnes of people that work in real estate, tonnes of people that work in property management, tonnes of people that work in campaign marketing and provide all the sort of ancillary services that sit around that, and you also get tonnes of people building technology to service those people that work in the industry. And also more of the consumer stuff as well, such as B2C stuff like listing portals such as realestate.com.au and all of that sort of stuff."
Mr Bouris added that Australia's proptech market is better placed than anywhere else as providers are responding to this kind of demand coming from the everyday consumer.
"Getting down to the technology comparisons, why I think we're so much better than the rest of the world is because I've actually looked at the rest of the world's tech, and if you compare something like realestate.com.au to America's biggest listing portal, Zillow, you basically just get the listing information, whereas in Australia if I type in North Sydney, I get tonnes of other information which helps me build my investment thesis: up-to-date, median property prices, comparable sales in the area, nearby schools and infrastructure, average demand for properties measured by the number of clicks per property, against the yield that you're getting on a rental market, the price, even the profiles and the people that live there, whether they're corporate types or professional.
"We're certainly ahead."
ABOUT THE AUTHOR
---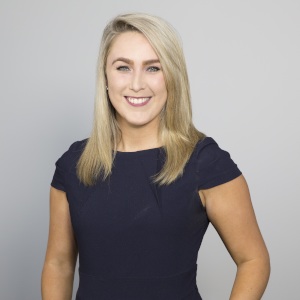 Emma Ryan is the deputy head of editorial at Momentum Media.

Emma has worked for Momentum Media since 2015, and has since been responsible for breaking some of the biggest stories in corporate Australia, including across the legal, mortgages, real estate and wealth industries. In addition, Emma has launched several additional sub-brands and events, driven by a passion to deliver quality and timely content to audiences through multiple platforms.
Email Emma on: [email protected]com.au