The managing director of Openn Negotiation has spoken to REB about the rise of technology in the real estate market, noting that it has helped bridge an important gap.
Peter Gibbons, managing director of Openn Negotiation, said the development of technological solutions has been a huge value-add to the local industry.
"Within real estate there are a multitude of sectors that have been the target of proptech start-ups — property management, listing portals, CRM solutions, digital contracting, property inspections and sales methods, to name a few," Mr Gibbons said.
"Tech offers the real estate agent an opportunity to provide more transparency and efficiency throughout the process.
"When it comes to price negotiation, traditional selling methods have restricted the ability of agents to ensure an optimal outcome for the vendor, while acting in a way that is fair for all buyers. Technology is helping to bridge that gap."
When it comes to his company, Mr Gibbons said: "Openn Negotiation is a selling method which combines auction and private sale methods to enable complete transparency of the transaction with more flexibility on terms. Buyers are pre-contracted which also enables efficiencies for the agent.
"The real estate transaction has so many variables, so much so that the whole industry is ripe for the emergence of more and more value-adding solutions."
Mr Gibbons noted Australia is well placed to see the continued surge of propetch solutions.
"As Australia's proptech industry really starts to thrive, it's been really exciting to be a part of," he said.
"From a global perspective, it's positive to see increased investment interest in Australian opportunities. In many senses, Australia offers the perfect ecosystem for proptech. We have a well-connected nation who are obsessed with real estate.
"It's undoubted the growth of emerging solutions in the Australian market has been on a steep incline in the last five, six years, and that doesn't appear to be tapering off."
ABOUT THE AUTHOR
---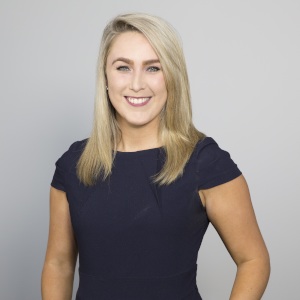 Emma Ryan is the deputy head of editorial at Momentum Media.

Emma has worked for Momentum Media since 2015, and has since been responsible for breaking some of the biggest stories in corporate Australia, including across the legal, mortgages, real estate and wealth industries. In addition, Emma has launched several additional sub-brands and events, driven by a passion to deliver quality and timely content to audiences through multiple platforms.
Email Emma on: [email protected]com.au