The owner and CEO of an elite Queensland agency has revealed how being conscious of both print and digital marketing has paid off in spades.
Speaking on an episode of REB's Secrets of the Top 100 Agents podcast, Paul Arthur, owner and CEO of Queensland Sotheby's International Realty, shared how he strikes a balance between print and digital marketing as a way to ensure his team is appealing to buyers in the right way.
"Print is still a very big component of our marketing game… We need to get out there, and obviously, we need to make them aware that certain properties are on the market and are in play. But we always start with and we actually use a lot of back-end data analytics to identify what kind and where inquiries come from in [terms of] certain postcodes or in certain areas," Mr Arthur said.
"Once we have that data analytics, we then set about putting together a very detailed strategy document on how we will run that campaign across those specific areas of print, of social, digital, and then what I call network and hard work.
"Every property that we bring to market, we take the time to really look at those four key pillars, if you like, of a campaign and put emphasis into each of those areas, looking to how we best activate buyers across those mediums."
Because of the nature of Sotheby's set-up, the agency is able to take a collective approach when it comes to its marketing tactics, according to Mr Arthur.
"I'm not sure if it's because of the change between how we operate and how other kinds of more mainstream agencies operate, but we truly do market our listings [by looking] at active buyers in different sectors," Mr Arthur said.
"We're heavily active in print, in social, in digital, and probably the differentiator for us is that we're very active across our Sotheby's International Realty network globally.
"Because we're not sub-franchise, we can just kind of operate top-to-top. So, if I've got a very unique property sitting on the North Shore, sitting in Port Douglas, I can go straight to the business owners sitting in Sydney or Melbourne or New Zealand and get them to take that property to their private clients. And that's typically how we source our buyers for our top-end properties."
ABOUT THE AUTHOR
---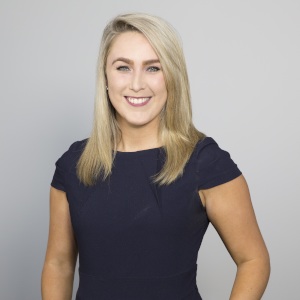 Emma Ryan is the deputy head of editorial at Momentum Media.

Emma has worked for Momentum Media since 2015, and has since been responsible for breaking some of the biggest stories in corporate Australia, including across the legal, mortgages, real estate and wealth industries. In addition, Emma has launched several additional sub-brands and events, driven by a passion to deliver quality and timely content to audiences through multiple platforms.
Email Emma on: [email protected]com.au