New research has highlighted the growing need real estate agents have for innovative technology solutions.
A survey by ActivePipe — which sought sentiment from over 500 Australian, New Zealand and US real estate professionals — found the majority of agents are seeking innovative tech solutions to best serve their clients in this new remote working environment spurred by the COVID-19 pandemic.
According to the survey, 51 per cent of US professionals were on the hunt for solutions, while 49 per cent of Australian and New Zealand professionals said the same.
Forty-two per cent of US professionals and 39 per cent of Australian and New Zealand professionals said they have what they need, while just 7 per cent and 12 per cent of US and Australian/New Zealand professionals, respectively, indicated they're looking to cut technology costs.
The survey also asked Australian and New Zealand participants, "What tools are you considering adding or cancelling in the next six months?", with respondents able to select more than one option.
A whopping 92 per cent of agents voted that they will likely maintain or add further email marketing to their toolkits in the next six months.
This was followed by property websites, which 87 per cent selected, online advertising (75 per cent), seller lead generation tools (65 per cent) and direct mail and flyers (61 per cent).
"Direct mail and flyers are at the highest risk of being reduced or cancelled, with an average of 40.25 per cent of respondents indicating they will be looking to do so," ActivePipe noted.
"There is little variance in the results between ANZ [and the] US (between 1 and 3 per cent) regarding direct mail, email [and] property website results. However, the US agents are approximately 10 per cent more likely to reduce seller lead generation compared with that of the ANZ agents."
The ActivePipe survey also shed light on how the coronavirus is affecting other parts of real estate businesses, including how the pandemic has affected their personal outreach and growth strategies moving forward.
ABOUT THE AUTHOR
---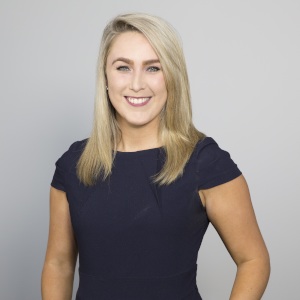 Emma Ryan is the deputy head of editorial at Momentum Media.

Emma has worked for Momentum Media since 2015, and has since been responsible for breaking some of the biggest stories in corporate Australia, including across the legal, mortgages, real estate and wealth industries. In addition, Emma has launched several additional sub-brands and events, driven by a passion to deliver quality and timely content to audiences through multiple platforms.
Email Emma on: [email protected]com.au