Harcourts International has partnered with Campaigntrack to launch a new digital property marketing solution.
In a statement issued to the media, Harcourts announced the launch of Harcourts Digital, which it describes as the real estate industry's most advanced multi-channel digital marketing solution, across Australia and New Zealand.
"The multi-channel solution leverages the enviable capabilities of three of the biggest advertising channels — Facebook, Google Search and Google Display Advertising — as well as automated social media content posting to effectively connect with a wide range of buyers and sellers," the statement said.
Harcourts Digital, which is powered by Campaigntrack's AIM technology, aims to benefit both agents and vendors alike by bolstering a property's online exposure independent of the property portals.
The platform also seeks to reconnect people with properties they have already shown an interest in online.
"Digital is no longer the future, it is today," said Stephen Deane, Harcourts chief marketing officer.
"We saw the need for a marketing solution that works beyond the traditional property platforms to ensure that not only Harcourts properties appear in front of more buyers, that buyers who are more likely to be interested in our clients' properties are targeted online, ensuring optimal ROI for our clients' investments.
"Given our global footprint, the digital marketing solutions we offer give us the benefit of a wide referral and remarketing database, along with building personal and office brand exposure at scale."
Mr Deane said Harcourts selected Campaigntrack's AIM to power Harcourts Digital "because of their multi-channel technology and automation, campaign performance and value".
"Delivering ads and posts into multiple digital channels means our properties and agents are seen more often and by the right audiences," he added.
"We constantly push for solutions that benefit our vendors, agents and offices directly. We believe the real estate journey for clients is personalised, people-based and predictive; our strategy reaches far beyond the function of traditional property platforms.
"To this end, we wanted a 100 per cent on-brand digital solution, traffic and leads that land on our websites and ensure remarketing audiences built off those ad clicks, and site visits are managed exclusively by us. Harcourts Digital does all of this."
Stefan Williams, Campaigntrack co-founder, said his company acted early in building its AIM technology, in collaboration with Google and Facebook.
"Our extreme automation allows our platform to deliver very sophisticated digital marketing at very attractive price points," Mr Williams said.
"Already delivering an anticipated 50,000 campaigns annually and growing, this is a frontier that every agency and agent needs to have some interest in. Any digital strategy that is completely or largely reliant on the traditional property portals presents a dangerous approach over which the industry has no control, we believe.
"AIM's purpose is to build massive marketing traction beyond the portals, favouring the client's brand, website traffic and exclusive remarketing data."
ABOUT THE AUTHOR
---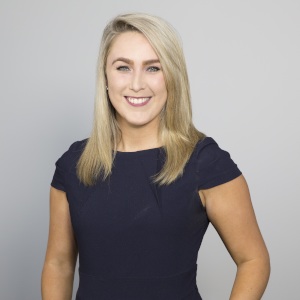 Emma Ryan is the deputy head of editorial at Momentum Media.

Emma has worked for Momentum Media since 2015, and has since been responsible for breaking some of the biggest stories in corporate Australia, including across the legal, mortgages, real estate and wealth industries. In addition, Emma has launched several additional sub-brands and events, driven by a passion to deliver quality and timely content to audiences through multiple platforms.
Email Emma on: [email protected]com.au