An online selling platform has nabbed a top-selling principal from the McGrath network as its new head of growth and training across Australia and New Zealand.
Openn Negotiation has revealed the appointment of Will Ainsworth to the team.
The former principal of McGrath Geelong was the network's top-selling agent in Victoria for the last three years, having sold more than 100 properties a year and maintaining a clearance rate of more than 90 per cent.
Mr Ainsworth began using Openn Negotiation in his agency in July 2019, and said he quickly noticed the "profound potential" that an online selling process was able to offer.
Within two months, he had doubled the number of bidders and halved his days on markets through the use of the platform, Openn has revealed.
The principal commented how "we were suddenly working with more buyers and vendors than ever before".
"Through Openn's accessibility and ease of use, our team were selling homes in shorter periods and at great prices."
According to the agent, the transparent sales method offered by Openn Negotiation aligned with his own open and collaborative approach to working with people.
"With Openn Negotiation, there was no hiding, no sugar-coating. I worked with clients side by side and everything I said was reflected in the Openn platform. This made it easier for them to trust me as well," he said.
Such attributes — and the platform's capabilities — are what ultimately led Mr Ainsworth to embrace the new role with the platform, which he will commence on 15 June.
"My own business was revolutionised because of Openn," he said.
"Moving into a role where I can pass this experience on so other agents and our industry can move forward and thrive is incredibly exciting."
Considering the platform as well positioned to succeed in the current market, Mr Ainsworth said: "It's showing a significant growth trajectory — I'm excited to continue that both interstate and further abroad."
Openn Negotiation's managing director and co-founder, Peter Gibbons, also shared the enthusiasm.
"It's exceptional to have an agent of Will's calibre joining our ranks," he stated.
"He's one of the most respected agents in Australia, and we look forward to seeing the results from his focus on growth and training."
ABOUT THE AUTHOR
---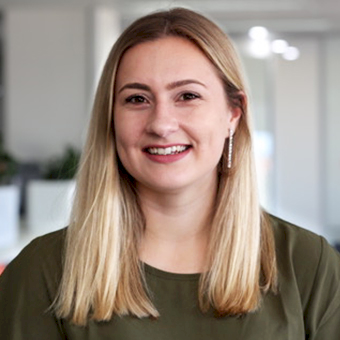 Grace is a journalist across Momentum property and investment brands. Grace joined Momentum Media in 2018, bringing with her a Bachelor of Laws and a Bachelor of Communication (Journalism) from the University of Newcastle. She's passionate about delivering easy to digest information and content relevant to her key audiences and stakeholders.