Proving a pandemic is as good a time as any to launch a new business venture, a former LJ Hooker sales director has kicked off a new online agency in a bid to upend the traditional notions of real estate.
Alex Lumsden is taking up the helm of Lumsden Agency, an online, digital-first marketing company with a focus on visual marketing and digital advertising.
According to a statement announcing the new venture, the agency aims to challenge the "spray and pray" model of traditional brick-and-mortar realtors.
Mr Lumsden said the current COVID-19 crisis has laid bare the shortcomings of traditional brick-and-mortar real estate agencies and accelerated his own ambitions to be able to offer clients "a fresher, modern alternative" for the 21st century.
The founder said Lumsden Agency will "meet the needs of today's modern market, which requires selling strategists and property marketers who understand how to reach and engage audiences online".
The offering will also "help guide anxious buyers and sellers through these uncertain times, when the emphasis on physical viewings is greatly diminished or simply not viable", he added.
Mr Lumsden said COVID-19 had rocked home owners and families across Australia, which in turn has presented significant challenges for the real estate industry.
"It has also demonstrated how woefully unadaptable and non-resilient the industry is, and home owners — many of whom were left without clear guidance or support during this time — have been crying out for an alternative."
And with interest rates at historic lows, and a buyer's market on the near horizon, the founder said that "what home owners need to be doing right now is taking advantage of the lull in the market".
"The longer the crisis continues and the more anxious the market feels, the greater the flood of properties we will see emerge back on the market post-pandemic for home owners to compete with," he explained.
He is so confident that he'll be able to help sellers achieve excellent results, even during this challenging time, that he has even offered to waive all agency commission and sales fees for five Sydney-based home owners through a competition on his website.
ABOUT THE AUTHOR
---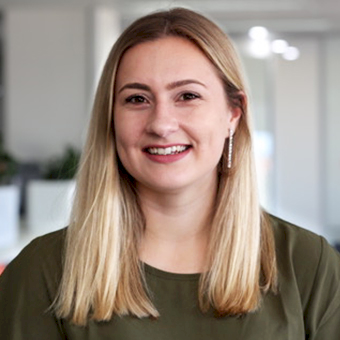 Grace is a journalist across Momentum property and investment brands. Grace joined Momentum Media in 2018, bringing with her a Bachelor of Laws and a Bachelor of Communication (Journalism) from the University of Newcastle. She's passionate about delivering easy to digest information and content relevant to her key audiences and stakeholders.